Are you a small business owner who wants the benefits and functionality of a traditional office phone system without the costs or maintenance? Well, thanks to VoIP technology you can have your cake and eat it too by using a virtual PBX service!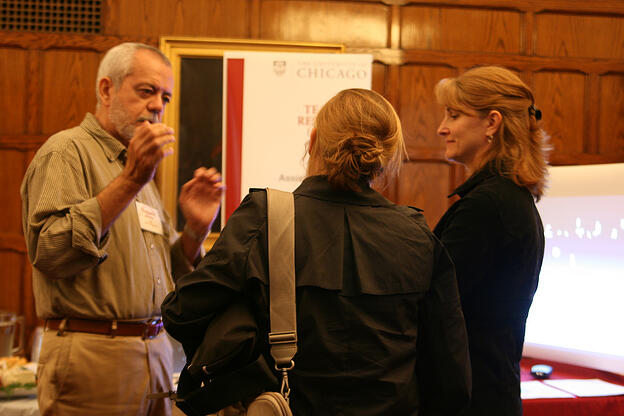 As a small business owner, you and your employees probably use cell phones as your main line of business communication simply because it's more cost effective, but let's face it – basic cell phone features don't come off as very professional to customers. In fact, customers can be turned off if they constantly reach voicemail or are told to dial different numbers in order to reach the employee they're after. To avoid losing a customer over something as simple as a phone call, and to make your business life easier, consider linking your current mobile devices to a virtual PBX service.

Typically, a virtual PBX service has advanced business features and functionality -- call forwarding, phone line extensions, auto-attendent, etc. -- but requires no up-front or maintenance costs and is purposely designed and pre-configured to be up and running in minutes. Plus, it requires no special skills to make changes or adjustments as you add workers and departments to your growing company.

You might ask -- what types of businesses might benefit from a virtual PBX service? Almost any one-to-10-person business, whether geographically dispersed or settled in a single-location, can reap the flexiblity and cost rewards of using a virtual PBX solution. Here are the some examples:
Mobile Car Detailing Service – You and your employees are always on the go, so having landlines won't help you stay connected with your clients. With a virtual PBX service you can set up an auto-attendant who can directly connect customers to employees who are available for a wash or route them to a message center where they can book their next cleaning.

Catering Company – Big events and special occasions are nothing to take lightly, especially when you are running the show! Create a vanity number that highlights your business motto (858-YUMM), create custom hold music and set up conference calls for phone meetings with clients.


Financial Consulting Business – Would you trust your money with someone whose voicemail was, "Hey, it's Bob. If you're trying to reach Bob's Financial Consulting, you've found it. Leave a message." Probably not. A virtual PBX service can give you the professional edge you need to stand out in the finance world and allow you to have separate personal and business phone numbers all routed to one device -- a win-win for you and your clients.


Law Firm – A law firm has many different operations, so a virtual PBX service is the perfect solution for directing incoming calls to the right people. Adding touchtone department listings to your phone menu is a perk for your clients, and it will also save you time transferring phone lines or tracking down specific employees.


Any Sole Practitioner – If you are a one man show like a real estate or insurance agent, using a virtual PBX service can give your business credibility by making it appear larger. When a client calls in and receives a professional greeting and in-call phone options, they will know you're the real deal!
What's the bottom line? You don't have to have the budget or man-power of big Fortune 500 company to operate like one. A virtual PBX solution can give you all the features and functionality you need to make your business phone communication work for you and your customers.