What's the difference between a free virtual phone number and a paid virtual phone number? Why would you want an iNum Number and where does one find the star code options? It can be a little confusing, and can leave you wondering what's the difference between these options, and which should you choose? Sometimes it's good to go back to the basics! In today's blog post we will explore these options in a practical "How To" manner.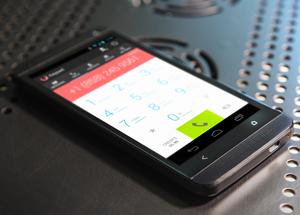 Free Virtual Number – First you need to visit Voxox.com, the Play Store for Android or the Apple Store for iOS and choose to download, install, and create a Voxox account. Upon signing up you will be given a free U.S. based phone number no matter where you are located. This process only takes a minute to complete. Now you are ready to call, text and chat with friends and family. All of your incoming calls and Voxox-to-Voxox communications are always free. Calling and texting friends and family who don't use Voxox is easy to do and the calling rates are really low. Click Here For Calling Rates
Paid Virtual Number – There are many reasons why someone would want to pay for a virtual number. Whether its because a specific area code within the U.S. or Canada is needed, or a growing business needs localized telephone numbers in several different cities. Whatever the reason, you can purchase one or more virtual numbers for only $19.95 per year.

Free iNum Number – An iNum Number is a lot like a virtual calling card. It allows your friends and family in other countries to call you at their local phone rates. iNum Numbers help them to avoid paying exorbitant international calling fees. For example, say your best friend Ray who lives in Italy wants to call you from his landline, and of course he does not want to pay for an international call. Have Ray look up his local access number via the following link: Local Access Numbers. Next have Ray call his local access number. He will be prompted to enter your iNum Number, then his call will immediately be routed to your Voxox account. The best part is that it does not matter whether Ray uses his cell phone or a landline. To get your free iNum number login to my.voxox.com and simply select "Get an iNum Free". For a more in-depth look at how to use your iNum Number Click Here.
Quick List of Star Codes:
*1: Use this code to begin recording a call at any time.
*2: Use this code to transfer the call to another phone number.
*3: Use this code to conference in up to 20 people.
*5: Use this code to place a caller on hold, while hold music is played for the other party.
*9: Use this code to hear all of the basic call features.
Lastly, you will want to explore the above star codes. Really, all you need to remember is *9 because this will play you all of the call features and their associated star codes. Take Voxox for a test drive today and tell us what you think. Click Here to learn more about the features Voxox has to offer and how you can get the most out of your Voxox account.