It's a big day for Voxox! Yesterday's announcement that we're going to be offering essentially a free monthly calling plan provides a nice segue in to today's huge announcement that Voxox for Android is now available.
I'd like to tell you we're all sitting around in party hats celebrating, but the truth is a little uglier and involves a lot of coffee cups with nasty cold coffee still lurking in the bottom. We feel better than we look though, and we're just all really glad to be able to connect our Voxox for iOS users, who might have noticed a recent refresh of the iPhone app, with our vocal but very patient Voxox for Android fans.
We really hope you have as much fun using the apps to call and chat with each other as we have every day around here building them for you. You guys make these late nights all worthwhile.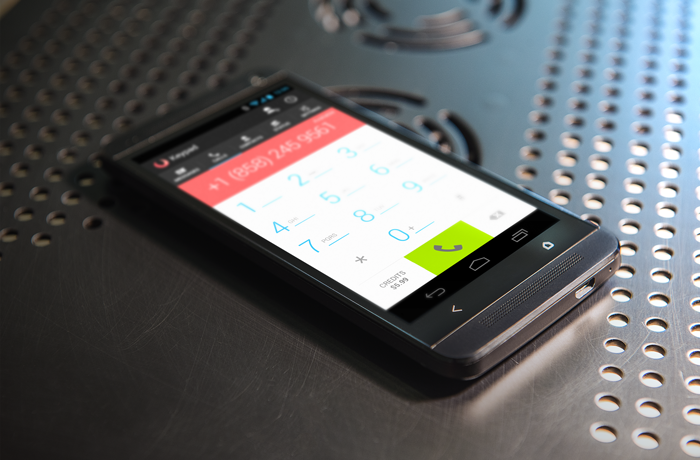 VOXOX LAUNCHES OVER-THE-TOP MOBILE MESSAGING APPLICATION FOR ANDROID USERS
Unified communication service provides consumers with advanced messaging experience;
enables free US and international voice and text messaging
SAN DIEGO — October 22, 2013 — Voxox®, the most comprehensive cloud-based rich communication service for consumers and businesses, expanded its mobile footprint today with the launch of a free Over-The-Top (OTT) application for Android, and the release of an update to its iOS application. Voxox for Android and Voxox for iOS unify key communication channels — voice, text, chat, video and content sharing — into a single, easy to use application that reduces communication overload and enhances the messaging experience.
The mobile communications industry is becoming increasingly fragmented as new OTT players — like SnapChat, WeChat and WhatsApp — enter the market. These messaging applications cannot communicate with each other, or through traditional SMS channels, which is leading to frustration and confusion among consumers. In fact, 72 percent of US consumers admit to using multiple messaging services each day, further illustrating the growing fractures in the messaging market.
Voxox is the only OTT messaging service available that provides users with a way to break down the walls of the ever-growing collection of mobile messaging silos. Users of Voxox for Android and Voxox for iOS can not only communicate with other Voxox users for free, they can also send messages and make calls to anyone not already using Voxox via their free Voxox phone number, which sends and receives SMS and phone calls to anyone in their address book worldwide.
"Today's smartphone user wants access to advanced messaging options, without being forced into a walled garden where they can only call or chat with their friends if they are using the same app. Voxox solves this challenge, delivering a rich communication experience, while also eliminating the traditional communication barriers that have plagued other OTT messaging providers," said Bryan Hertz, CEO, Voxox. "Our mission at Voxox is to simplify and enhance the way people communicate. We're excited to empower Android and iOS users to finally experience true unified communications, with no friend left behind."
Specific features of Voxox' new Android application include:
Free calling and messaging — Calls and text messages with other Voxox users are always free and unlimited
Free phone number — Get a free US phone number to ensure easy communication between Voxox and non-Voxox users
Mobile and landline support — Call and message friends who aren't using Voxox yet for free or at low rates all over the world
Photo and video sharing — Capture photos and videos with Voxox or share from the phone's gallery
Location and map sharing — Share a location with friends with the click of a button
Offline messages — Push notifications alert users when a friend is trying to reach them
Friend finder — Voxox imports a user's contacts and automatically finds friends who use Voxox to improve communication
Profile — Users can customize profile picture and status message
Voicemail to text — Voxox automatically turns voicemail messages into text messages
Reach Me Anywhere — Forward incoming calls to any of your other phone numbers to ensure calls are never missed
In-call features — Easily record, transfer, or conference in calls
In addition to the launch of Voxox for Android, Voxox released the latest version of Voxox for iOS. It boasts significant updates, including an improved backend architecture and a streamlined user interface. This makes it easier for consumers to capitalize on the application's advanced communication features. Additionally, Voxox is iOS 7 compatible.
For more information, please visit: www.voxox.com. To download Voxox for Android directly from Google Play, please visit: Voxox for Android. To check out Voxox for iOS, please visit: Voxox for iOS.
About Voxox
Voxox is an innovator in unified cloud communication solutions for consumers and businesses. For consumers and its operator partners, Voxox delivers cutting-edge mobile and desktop applications that integrate voice, video, messaging, fax, media sharing and more. For businesses, Voxox provides an extensive suite of carrier-grade business phone solutions, including hosted IP-PBX, SIP trunking, high volume SMS service, as well as a wide array of wholesale services. The foundation of the company's offerings is its award-winning unified communications platform in the cloud, which enables the company and its customers to build powerful, scalable applications and services. Founded in 2006, Voxox is headquartered in San Diego. For more information, please visit www.voxox.com.