Does your calling and messaging app allow you to communicate with all of your contacts or does it force you to invite your friends to join their service? In a recent survey 40% of U.S. and 45% of U.K. mobile messaging users ranked the ability to communicate with all of their contacts, as the highest-ranking feature on their list of must haves. Unfortunately, many of the calling and messaging apps fall short in this area. Why you ask? Let's take a moment to look at a few of these services and you can make the decision.
For calling and messaging apps, we can immediately eliminate Line, WeChat, and KakaoTalk. The reason for this is simple. When you go through all of the steps to install the app and sign up for an account, you quickly find you can only communicate with your friends who also subscribe to the same service. Yes, you can see all of your friends, but when you click on their name you have no option to call or message without inviting them to use the service. AKA you become an advertisement for the company and are forced to try and get your friends to join so you can communicate with them.
Next you can eliminate Viber. The only way to call or message your friends who are not Viber users is to use your mobile carrier network which defeats the purpose of using a calling and messaging app altogether. AKA if you are traveling in another country you will not be happy when you receive your mobile bill! Can you say #Roaming!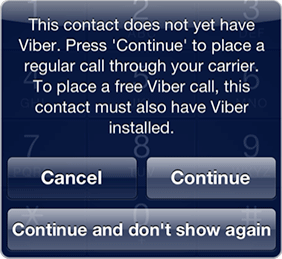 Next, we have Skype and Voxox. Both of these apps enable you to text, chat and call users and non-users alike. When it comes to the difference between Skype and Voxox the devil is definitely in the details. Skype does not offer Location Sharing, HD Voice Calls, Call Screening, Inbound Call Options, Real-Time Language Translation, Call Recording or Personal Assistant features whereas Voxox offers all of these features and more. If the features don't capture your attention, the pricing will. See the cost comparison chart below.

When all is said and done, it comes down to your personal preference. Voxox is the leader when you look at the app in terms of features and pricing. If you want to communicate with all of your contacts you know what you need to do … become an advertisement and invite your friends or use Voxox. The choice is yours!