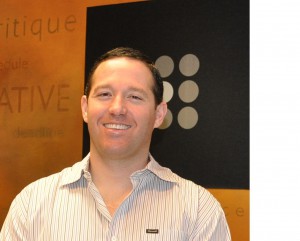 Since 1984, tens of thousands of telecom and wireless industry professionals have been gathering at the CTIA™ conference and expo to showcase innovative ideas and products, as well as discuss emerging industry trends. This year, our fearless leader Bryan Hertz, CEO of Telcentris, creators of Voxox, will be presenting a keynote at CTIA partner event, RCS Summit – Enabling OTT-like Services While Preparing for HTML5 and WebRTC.
The summit, which is organized by Informa Telecoms & Media, is a one-day event hosted on May 22, 2013 in conjunction with the CTIA 2013 conference and expo, held in Las Vegas, Nevada. The event is designed to cover key advancements in the Rich Communication Services (RCS) market as well as offer global operators a sneak preview of cutting-edge RCS products and services that are slated for imminent deployment. Voxox by Telcentris is a Gold Sponsor of the event.
In his keynote presentation, Hertz will provide an assessment of the RCS and cloud communication markets, highlighting key factors operators must consider to compete with Over-The-Top (OTT) services. He will address the RCS value proposition as it relates to IMS investments, monetization and time-to-market challenges. He will also present the benefits of partnering with OTT communication service developers; specifically, how operators can expedite time-to-market, reduce capital investment, and enhance their subscribers' user experience. Furthermore, he will cover the merits of cloud communication solutions and the merits of delivering RCS 5.1 and monetizable services that Go Beyond RCS™.
What: RCS Summit – Enabling OTT-like Services While Preparing for HTML5 and WebRTC
Who: Bryan Hertz, CEO of Telcentris, creator of Voxox
When: 11:00 a.m. – 6:00 p.m. on May 22, 2013 (Bryan is speaking at 12:00 p.m.)
Where: Sands Expo & Convention Center, Las Vegas, Nevada -- Titian 2306
If you're going to be at CTIA, this is a must-see! For more information on how to register to attend, please visit http://www.ctia2013.com/events/eventdetails.cfm/1845.