Remember how in December of last year, we wrote about growing the team? Well, we've kept our word! Today we announced that our company has nearly doubled its workforce in the first quarter of 2013, expanding operations in San Diego, as well as internationally. We also announced that we've added Joe Lawrence of Qualcomm fame as our Chief Marketing Officer, and entrepreneur, Tristan Barnum, as VP of Marketing.
Why all the hubbub? Because we've recently experienced dramatic growth, generating two and a half times our revenues in 2012 as compared to 2011 in addition to having received $5.3 million in institutional funding.
At the end of last year, we had just over 40 employees. Since then, Voxox has grown to 70+ employees – a 75 percent increase in a matter of months! Additions were made to the technical staff, sales force and executive team, as well as customer care, marketing, and accounting departments. Twenty-two of these positions were filled in San Diego, one nationally, and five worldwide in Africa, India, Latin America, South Asia and the Middle East. And the good news is that there's still time to get in on the action because we're recruiting to fill even more positions in the near-term and planning for a larger expansion by the end of the year.
New CMO Joe Lawrence and VP of Marketing Tristan Barnum are examples of the excellent talent we've acquired of late.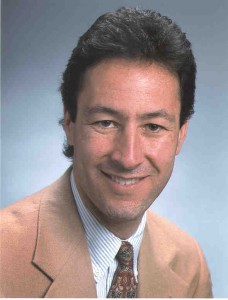 Prior to Telcentris, Joe led the marketing and public relations for the CDG, a global industry trade association of 150 companies that led the evolution and growth of CDMA2000® and LTE. Prior to the CDG, he spent 10 years working at Qualcomm as part of its business development and corporate management team, and was involved in nearly all aspects of the company and helped build its semiconductor and ancillary businesses across the globe. Lawrence was instrumental in expanding the company's client base from 20 operators in five countries to 240 operators in more than 100 countries. He also spearheaded the launch of DIRECTV in Brazil and 12 Latin American countries.

Tristan, who will be focusing on our digital marketing initiatives, has an impressive resume too! An avid entrepreneur, she co-founded Switchvox, previously known as Four Loop Technologies, in 2003. When Switchvox was acquired by Digium in the fall of 2007 she served as its Director of Product Marketing. Prior to Switchvox, Barnum pioneered the development and delivery of media into emerging markets at MP3.com, which was later purchased by Vivendi Universal Net USA. Her work included the design of new web services, handheld mp3 players, webpads and interactive television. While at Vivendi, she was awarded a patent for designing a system of enabling access to electronic works over a network.
Here's what our CEO Bryan Hertz has to say about all this:
""As the demand for our cutting-edge cloud telephony and rich communication solutions for consumers, businesses and wholesale customers rises, our need to grow a world-class team intensifies. The team we have assembled so far possesses passion, talent and drive, and we are looking to add more exceptional talent to our group, which will contribute to the growth of the local San Diego economy.""
More details are available in today's press releases. And if you're technologically-inclined, check out our careers page and give us a shout if your skills match our current openings.