The past year has been an exciting time for us here at Voxox and now we're planning to grow our team in 2013! Our tight-knit, synergistic team of tech-industry rock stars have high expectations regarding where we are taking the company and since Voxox users are tech savvy, innovative and adopters of cutting edge technology, we thought we'd let you know we have a few positions to fill.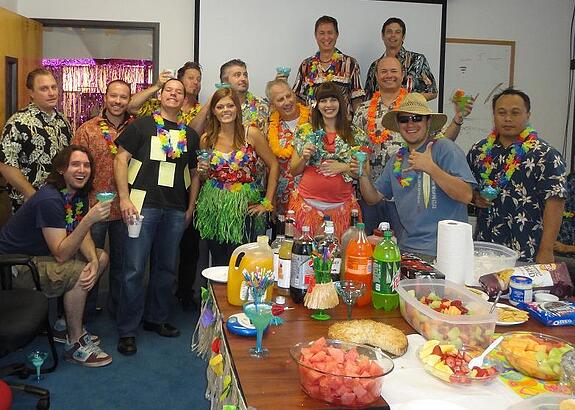 Check out the job openings below if you're interested in joining us here at
Voxox
and
Voxox In Business
!
1. Senior PHP Developer
We need someone detail-oriented and self-motivated who has the passion to create innovative phone features that will not only change, but also improve the way people communicate. This is more than just a job, it's a chance to implement the latest and greatest in technology to keep the world connected.
Tweet it! >> Are you a PHP Developor & want to make big changes to the world of communication? We have an open position in
#SanDiego
2. QA Tester
Are you able to manage your own time without a lot of hassle? Do you love learning new stuff and get so obsessed you can't stop until it's done? Are you articulate, hard-working and dedicated? If this sounds like you, help us roll out killer phone features and cutting edge communication technology.
Tweet it! >> Telcentris, creator of
@Voxox
now seeking: QA Tester in #SanDiego
3. Intern
We're looking for someone who can step up to the plate as a cross-functional intern for all of our products, with responsibilities in all facets of our business including support, QA and community management. This a technical position, but prior technical experience is not required. The right combination of smarts, will and tenacity goes further than technical prowess — we will teach you all the right moves to make you a success here.
Tweet it! >> Looking for a technology rock star to intern at #Telcentris, creator of
@Voxox
! Apply now! #jobs #SanDiego #Tech
4. Desktop Application Developer

Are you a code snob who insists on well-formatted, readable source code? Do you love UI/UX design? We're looking for a detail-oriented Windows or Mac desktop application developer to help create killer features for our cross-platform desktop application that will change the face of unified communications.
Tweet it! >> Windows or Mac desktop application developer needed in our #SanDiego office! Join the @Voxox team... apply now!
5. Channel Manager - SMB & Wholesale VoIP
Our Voxox In Business division is expanding its national sales and is looking for an experienced Channel Manager to assist. The Channel Manager will help grow our Channel Partner Program to generate sales of Hosted IP PBX, SIP Trunking, Hosted Contact Center and Wholesale solutions.
Tweet it! >> NOW SEEKING: Channel Manager to work remotely or in our
#SanDiego
office.
#VoIP
***
Do you have what it takes to join the Voxox team in 2013? If you think you'd complement our team and excel in any of these positions, please check out our
careers page
for up-to-date openings, full descriptions and requirements. We look forward to hearing from you!
PS - Think someone you know would make a great addition to our team? Share this blog post with them using the Share buttons, or copy and paste the URL. Thank you!