When it comes to the holidays, gadgets and high-tech accessories top everyone's wish lists! In fact, tech gifts have become so sought after that the Consumer Electronics Association estimates shoppers this holiday season will spend an average of $252 on consumer electronics, with 76% of gift-giving adults planning to give a gadget as a present.
So with tech gifts on the rise, which gadgets will be flying off the shelves this holiday? If you're looking for the perfect holiday gift idea for a geeky friend or high-tech loved one, check out these must-have gadgets and tech accessories of 2012 as voted on by the
Voxox
team...
1. Smartphones
Everyone owns a smartphone, but with new models rolling out like there's no Santa Claus, manufacturers have us scrambling to get the latest and greatest -- upgrading and trading in til our heads spin! If you want to make your special someone very merry this year, give a new smartphone... ahem, the iPhone 5 with
Voxox Call
installed for their calling pleasure!
Image Source: CNET.com
2. Small Tablets
Tablets were all the rage last year, but with new, smaller versions boasting the same brain power as their full-sized predecessors, the more portable, compact-sized minis have become a major hit with consumers. Plus, lets face it, who can say no to an iPad mini? (P.S. - The
Voxox Call app
can be used on iPad too!)
Image Source: AppleInsider.com
3. Games
Whether they're in the form of
mobile apps
, video games or board games, games and tech have been converging for over 50 years! This year give the gift that keeps giving -- a game! Go gather everyone around the table and bring back family game night with high-tech games like the new Wii-U and Sifteo cubes!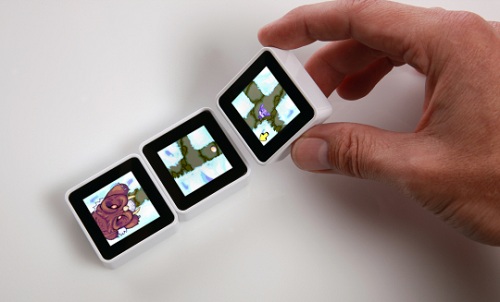 Image Source: CNET.com
4. Calling Credit
It's the time of the year when calling friends and family to offer seasons greetings and a happy holiday season is a must, so why not empower your loved ones with some calling credit? For example, $20 of calling credit from
Voxox
gets you 2,000 outbound calling minutes or texts to the U.S. and Canada (all inbound communication is free!) -- more than enough to talk to all your friends and family and then some. Or if you have loved ones abroad, credit can be used for international calls at
variable rates at pennies per minute
or worldwide texts for just 2 cents per outbound message. With these big savings that new iPhone should be ringing off the hook!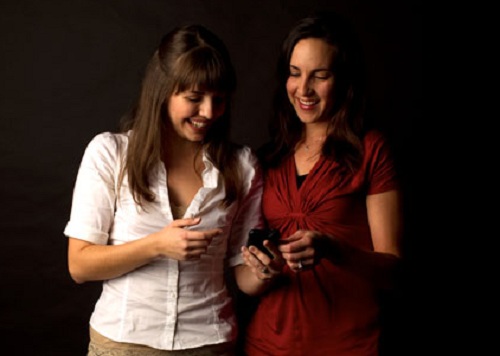 Image Source: Voxox.com
5. Power
Leaving the house without a full iPhone battery is unimaginable for even the least techy person on your gift list, but with new gadgets on the market that allow users to harness their own body energy to power their devices, there's no reason to be out of touch. Wrap up one of these
on-the-go chargers
and you're sure to be dubbed a gift-giving guru!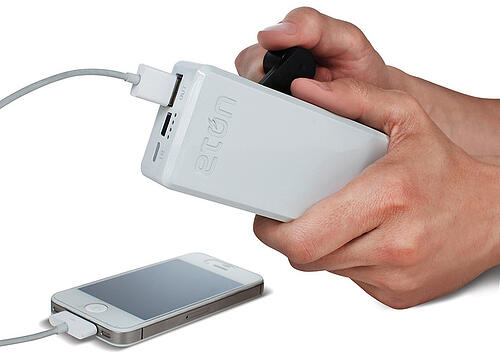 Image Source: Fastcodesign.com
6. Music
Long gone are the days of FM radio ear candy, today's techies need customization and music on demand! From iTunes gift cards, to funky headphones, to wireless karaoke machines, music and listening accessories are sure to please even the pickiest of geeks.
Image Source: Metro.co.uk
7. Protection
Shiny new gadgets are great, until they're no longer shiny and new! To make this year's tech gifts last longer, give a durable case. Protective covers for everything from
iPhones
, to cameras, to eReaders can be custom-made, personalized and even decorated for the holidays!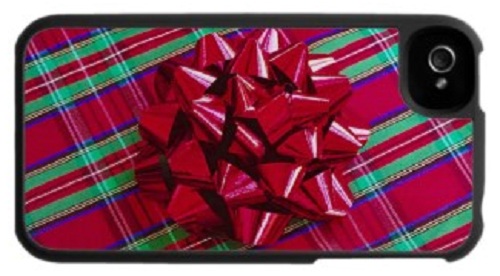 Image Source: Zazzle.com
Do you already have your gifts wrapped or did any of these high-tech gadgets and accessories make your holiday wish lists? Share your must-have gadgets and most sought-after tech accessories of 2012 with us right here in the comments or post on the
Voxox Facebook page
!