As the unofficial kick-off to summer, people everywhere are on a mission to hit the road, celebrate and have a good time on Memorial Day. Roadtrips are planned, plane tickets are bought and bus seats are sold, but where is everyone going?

According to recent data collected from check-in app Foursquare, they're headed for the coasts and a few popular tourist destinations in between. Check out this infographic for a roundup of this coming weekend's travel hot-spots: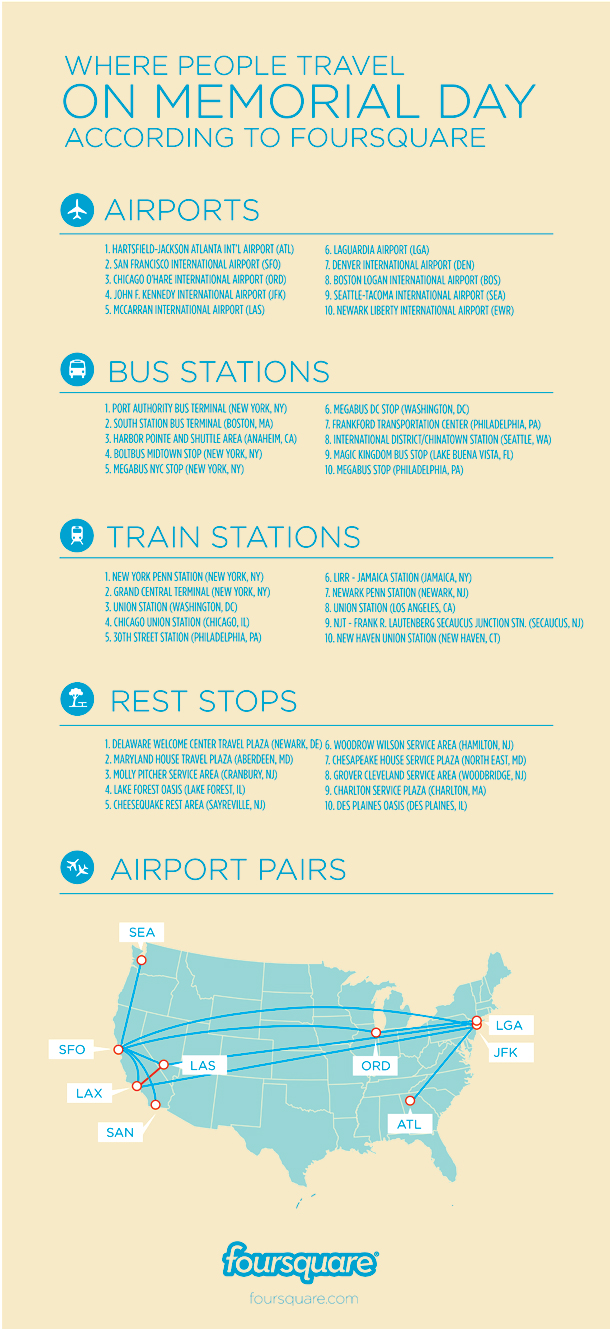 Whether you find yourself at LAX, a rest stop in New Jersey or just at your local BBQ pit this weekend, remember Voxox makes it easy to keep in touch with your friends, family and even work -- not that you'd want to! With useful features like call forwarding, call waiting, fax and email you won't miss a bit of fun or spend a ton to make those unexpected long-distance emergency phone calls that sometimes come after crazy weekends!
Are you going on a trip or have fun plans for the weekend? Share your plans with us here in the comments or on our Facebook page!
From all of us on the Voxox team, a big thank you to all those who have served and we hope you have a happy and safe Memorial Day!