Later this month, our biz division, Voxox In Business, which provides VoIP solutions to companies, will be showing off their stuff at a big annual event in Las Vegas. It's called the Channel Partners Conference & Expo and this year it's at Caesar's Palace, March 27-29. This event is all about our valued partners, who are our primary sales channel for our business offerings.
We'll have some announcements at the event and we'll share the news when the time comes, but for now, we wanted to boast a little bit about our company president, Cliff Rees.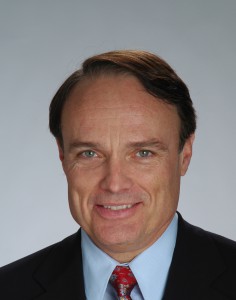 Cliff was invited to moderate a speaking panel on the topic of selling "cloud-ready" networks. (For our non-techie readers, "the cloud" is a metaphor for the Internet.) Getting tapped to do this is certainly an honor and validates our expertise in this field. If you happen to be a tech geek or in channel sales, here's the panel description for your reading pleasure:



Selling Cloud-Ready Networks 11:30am on Wed. March 28, 2012 (Cloud Services Track)Channel Partners Conference & Expo

What often gets left out of the cloud conversation is perhaps the most critical part: the network between a company and its cloud. After all, a cloud is only as secure and reliable as its connection. This presents an opportunity for channel partners to not only ensure the performance of cloud services, but to build a recurring revenue stream as part of a cloud-enablement practice. This session will provide instruction in how to assess a customer's requirements and build a cloud-ready network accordingly.



Impressive, right? If you're one of the folks who's planning to attend the Channel Partners Show in Vegas, stop by the panel and check out our booth (#411).