With the Consumer Electronics Show in Vegas this week, we figured it's a great time to talk about our awesome, free SMS language translation feature, recently added to our free iPhone app, Voxox Call. If you liked the new outbound mobile faxing functionality I wrote about in late December, you're going to LOVE the real-time, 2-way
SMS language translator.
Here's how it works:
Step 1:
When you open the Voxox Call iPhone app, select Messages and tap the + on the right of the text box to browse your iPhone address book and choose who you want to text. Then, click on the globe icon on the bottom left hand side.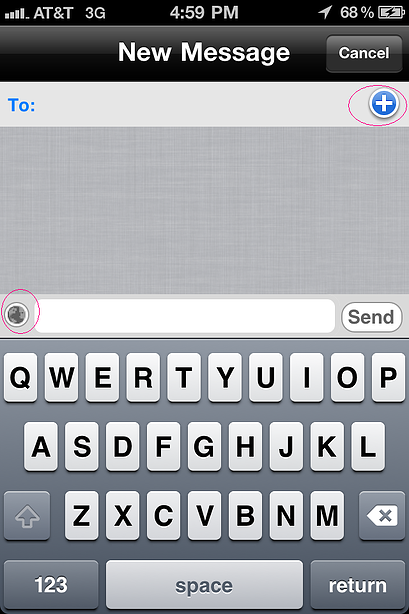 Step 2: Enable the translator and select the language preferences.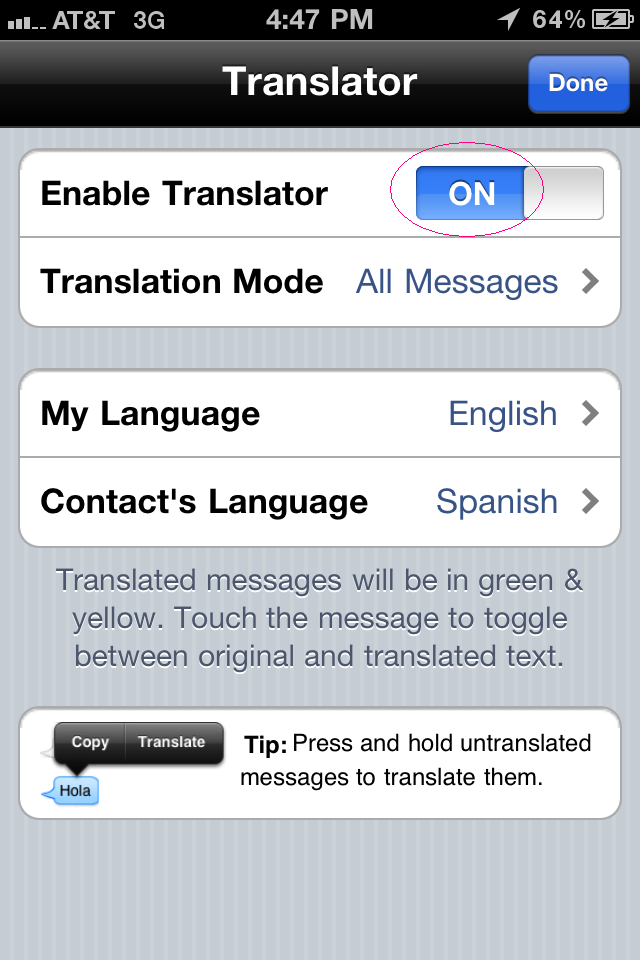 Step 3: Say you selected English for your language, and Spanish for your friend. When you send your text message, it will be displayed for you in English and in Spanish for the person on the receiving end. (Note that the globe icon is green.)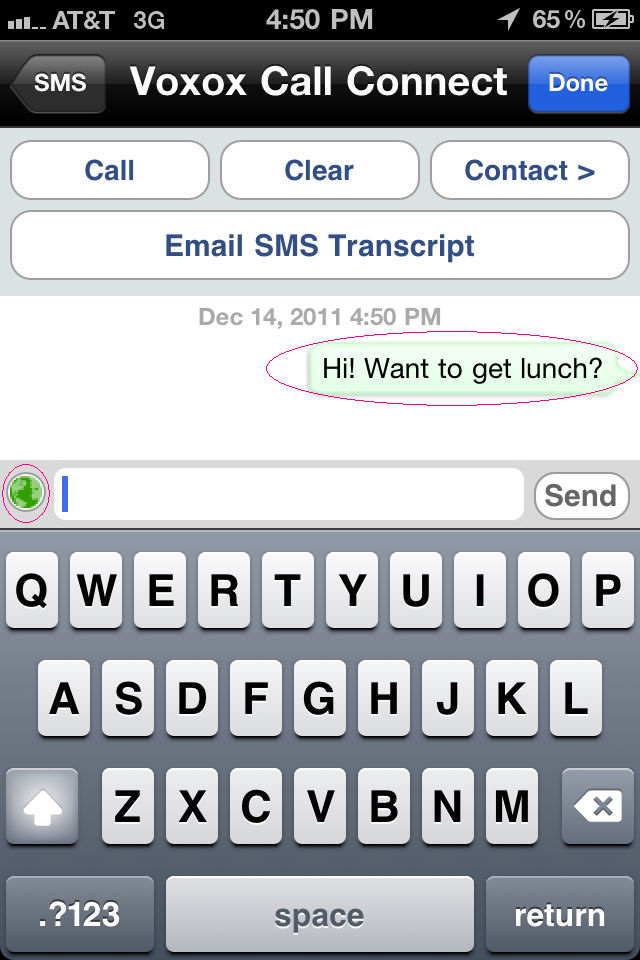 Step 4: If you'd like to see what you sent, press down on the text message on your screen for a couple of seconds. You will then see the translation: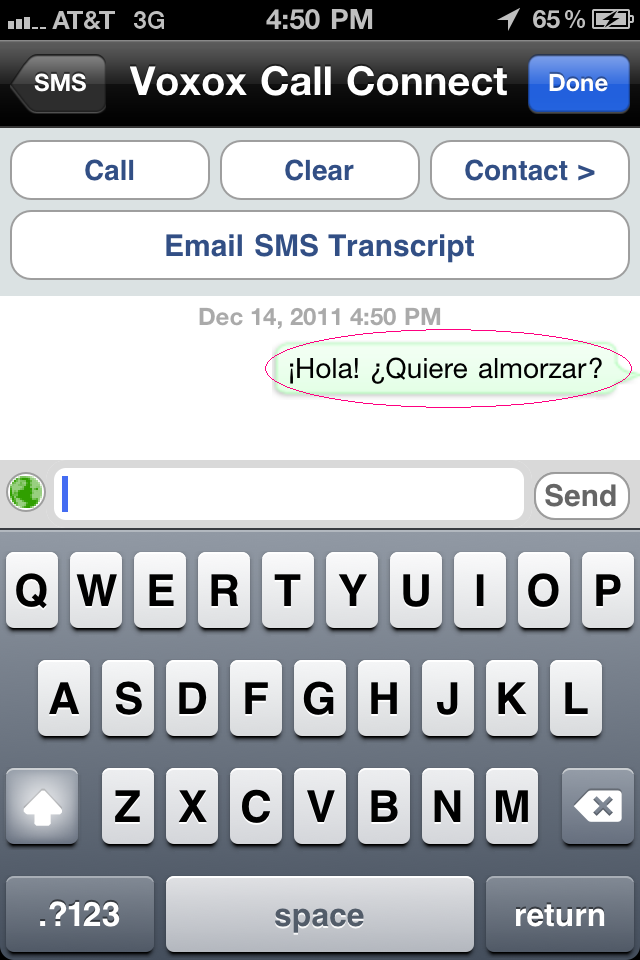 Now that you know how to do it, go try it and impress the heck out of your friends who speak one of the 36 languages available in SMS translation feature. And tell us what you think on our
Facebook page
!