Wouldn't it be cool if you could turn your iPhone into a full-featured fax machine that fits in your pocket? You could sign and fax documents wherever you are. Well, today, we released a new version of our
Voxox Call iPhone app
that lets you do just that!
With this version, you can use the camera on your iPhone, iPad or iPod touch to photograph documents and send them as faxes for pennies. Actually, make that ONE PENNY. It costs a penny per minute of facsimile transmission in the U.S. and Canada (about $.01 per page) to
send a fax via Voxox.
Receiving faxes through Voxox is always free.
You might say, "$.01 per page? That's unheard of!" You're right. Earlier this year, Inc Magazine did an overview on electronic faxing industry, and found that the median cost for electronic faxing service is approximately $10 per month with subscription. The least expensive pay-as-you-go option cited in the article was 25 cents per page with a $2 minimum purchase. Voxox, on the other hand, requires no subscription, no minimums -- just that one penny per minute of faxing. HUGE savings, plus you don't even need a scanner anymore. Here's how it works:
Step 1:
When you open the Voxox Call iPhone app, select "More", then select "Faxes":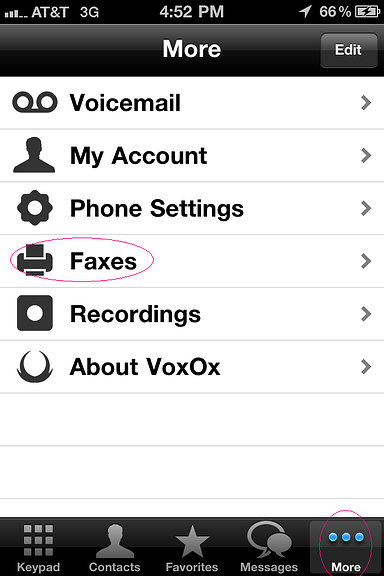 Step 2: You'll see your fax inbox and an option to Send Fax in the top right hand corner. Select "Send Fax":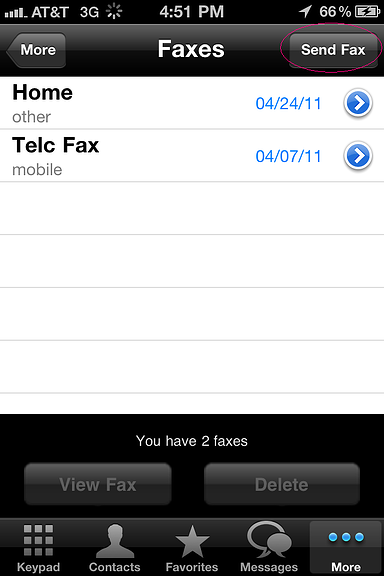 Step 3: Add the fax number in the To: field. (If you have the fax number programmed in your iPhone address book, you can search for it by hitting + on the right side of the To: field). Then select "+ New Page" to add pages to fax. You'll be prompted to capture the document with your device's camera: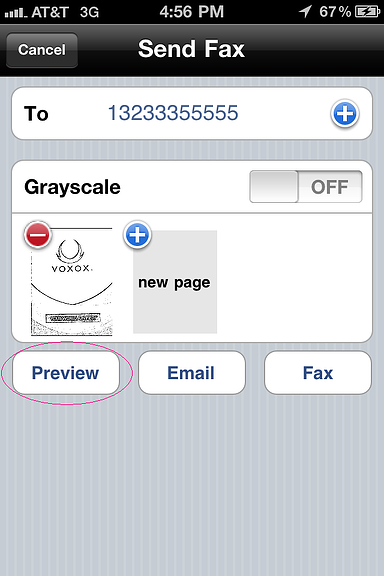 Step 4: You can select "Preview" to see what your fax will look like. If you like it, press "Send".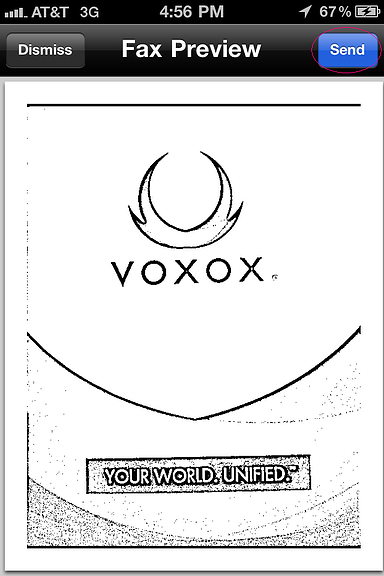 Awesome, right? Now go
check out the faxing feature
and fax some holiday cheer to your favorite friends and co-workers! Oh, and let us know what you think on our
Facebook page
.