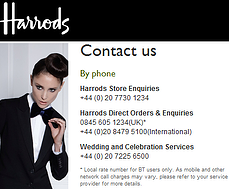 Have you ever needed to make an international phone call and had no idea how to dial the international number?
Say you're planning a trip to the U.K. You google around for some places to stay / things to do in London and find some very odd-looking phone numbers -- some have 11 digits and some have 13; some start with 020 or 07 and others with +44; in some there's a pesky (0) right in the middle of the number.
If you're in the U.S., like me, you might think --
what the heck am I supposed to do with this?!
Luckily there are a couple of tools that can help get you unfrazzled:
(1) TimeAndDate.com
This site has an interactive web page that shows you the exact sequence of digits you need to dial.
On the bottom of the homepage, you'll see "Travel Tools" -- select "International Dialing Codes." Fill out the form that asks for your location and where you are calling; paste in the number you're trying to call. Then, hit "show dialing codes" and it'll show you the number you need to enter into your phone. Here's a screenshot from TimeAndDate.com: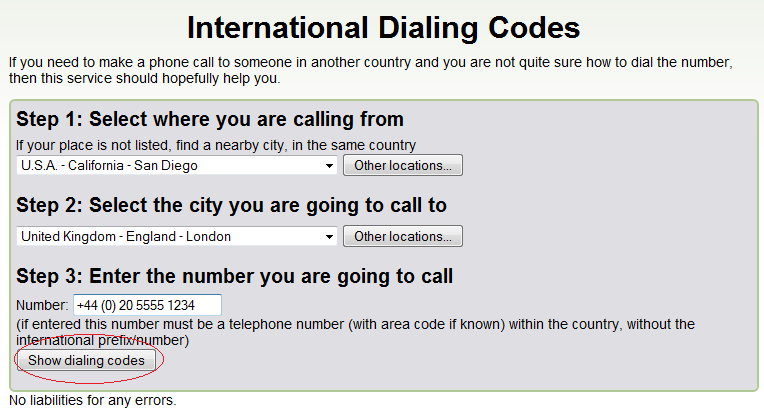 (2) Voxox Call for iPhone
Now it's time to
make
the call. You don't want to overpay, so... there's an app for that! If you have an iPhone, get yourself the free Voxox Call app by Telcentris, Inc. With this mobile app, you can
pay pennies per minute
to make international calls from your iPhone. This is SO handy for travel planning, you wouldn't believe!
Check out this video on how to use the Voxox Call app to dial abroad:
NOTE: When using Voxox Call (or the Voxox desktop app) to make calls, please enter San Diego, U.S. for the "where you're calling from?" question on TimeAndDate.com, even if you're not in the U.S. This is how our calling format works because we're U.S.-based.
Don't have an iPhone?
Click here
to check out how to do this with our Voxox desktop app.
What tips, challenges or complaints do you have about international calling? We want to hear from you! Comment on this blog post or on the
Voxox Facebook page
.