I see London, I see France, I see...
VoIP the Voxox Alien
?
That's right, VoIP has hit the road again and this time he is going international! Dust off your detective cap and get ready for another round of "Where in the World is the Voxox Alien?"
To play, all you need is a Twitter
or Facebook account. Here's how it's going to go:


STEP 1.
We will post a photo of VoIP, the Voxox Alien, to both our
Facebook page
and
@Voxox
Twitter, using the hashtag #VoxOxAlien, about once a day from different stops on his trip. We'll use clues like this to tip you off:

STEP 2.
YOU guess "Where in the World is the Voxox Alien?" by either tweeting your answer to
@Voxox
with the hashtag #VoxoxAlien
or
by commenting on the
Facebook
photo!
STEP 3.
If you're right… (and even if you're not) we'll give you a shout out and a retweet! The follower with the most correct guesses just may win an intergalactic prize pack full of stellar goodies!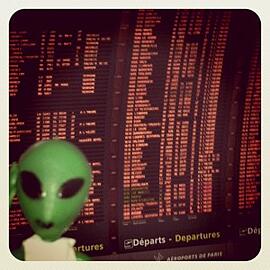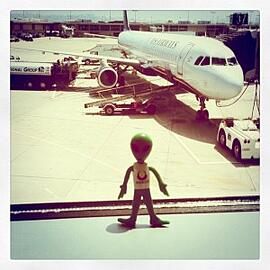 Good luck and remember to check the
Voxox Facebook
and
Twitter
daily for more chances to win!