When we heard that BlogHer '11, a three-day blogging event for women online, was being held in San Diego this year, two of us ladies on the Voxox marketing team signed up for a day pass. "What types of bloggers might attend? Would I meet valuable contacts? Will I walk away with useful information?" were only a few of the questions soaring back and forth between my ears. As it turns out, all this contemplation was in vain...
BlogHer '11 was in short, pretty awesome; a giant dose of happiness for female bloggers around the world. There were scheduled seminars throughout the day on various blogging topics from food photography to blog design, quick 15-minutes how-to and info sessions, hosted lunch and snacks, networking breaks, and themed parties in the evening. Between the 3,600 attendees and 100+ sponsors, there was never a dull moment. Because it's impossible to cram every great moment from BlogHer into a single blog post, I've broken it down and picked a few favorites.
My Top Three BlogHer '11 Moments:
Flash mob! My dreams of seeing a real-life flash mob came true as women jumped up and began dancing to Lady Gaga during lunch
An emotional confession from a young blogger who faced taunting, hazing and eventually death threats over her posts. Cyberbullying is real, and there are ways to take action: tell your attacker to stop, report the incident, and keep records.
The Expo Center. Free food, garb, and giveaways... this was the place to be! Not only did I score cool stuff, it was the best atmosphere for networking and self-education on social media campaigns, marketing material design, and product promotions.
I met so many intelligent women, a few brave men, and learned a lot! Check out some of my pics...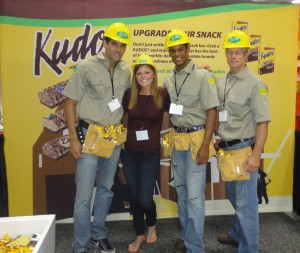 Kudos construction workers, yum!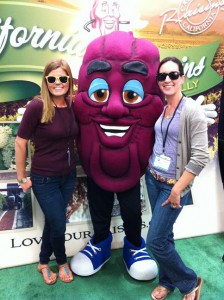 CaliforniaRaisins photo op! #LoveYourRaisins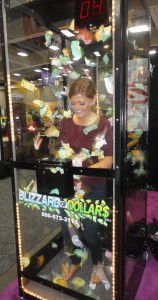 @RetailMeNot Money Booth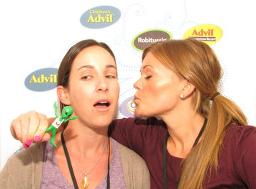 Pfeel Better" booth by @Pfizer_news
BlogHer is obviously a great time, but it is also an incredible opportunity to broadcast yourself and network with other bloggers and corporations. Through its blog publishing network, events and BlogHer.com web community and news service, BlogHer reaches more than 25 million women each month.
Did you attend BlogHer '11? Share your favorite moments with us here or on the Voxox Facebook page!