The truth of the matter is that voicemail (and voice calling in some instances) has become antiquated. Listening to someone's voice in real-time can be slow. You have to wait through pauses and "um's" to grasp the key point of the call – this type of thing can be skipped when I'm reading a message.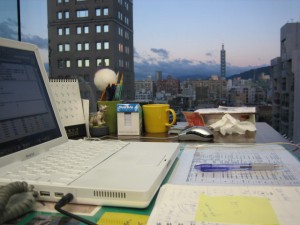 For a while now, I've been giving out my Voxox phone number in lieu of my mobile number to some VIPs, just to capitalize on the transcription service. It's not just the transcription quality that I like (which is pretty good!), it's also the contact integration with chat and SMS that's hugely useful.
The other day, I received a voicemail message while on a call with a customer – the transcribed message popped open a new Voxox chat window on my desktop. In a few clicks, I added the caller to my Voxox buddy list as a new contact. I was able to read his voice message in my chat window, see that it was an emergency, access his equipment, address the issue and message him back through the chat window via SMS and email in under 3 minutes.... PRICELESS!
Even with the inevitable minor typos or mistakes of a free voicemail transcription, it's accurate enough to understand the urgency of the message which really helps me triage calls effectively. I'm not a huge online social networker, but the chat, SMS, and voicemail transcription that Voxox offers have become essential in saving me a few minutes here and there. I might even get to take a lunch break soon!!!
Like what you read? Try VoxOx voicemail transcription out for yourself! Sign up for Voxox for the desktop (FREE!) or get our iPhone app "VoxOx Call" (FREE!) for transcription on-the-go.