I just recently went on vacation to the Dominican Republic with some friends. Before I left, I contacted my mobile carrier to see how much calls, texts and data would cost while I was traveling abroad. After doing this research and confirming how expensive all this would be on my iPhone, I decided that the best option for me would be to turn off data roaming and calling, and instead use the SMS feature of my Voxox iPhone app in combination with the resort's Wi-Fi.
While at the resort, my friends and I had to text a bunch to find each other, plus I sent a few texts to friends and family at home. I also used the resort's Wi-Fi to cruise the web and access email. Everything was working great. On the fourth day, two of my friends got notifications from their cell phone provider about excessive international data charges. I asked one of them how much he had been charged for during the past few days. At this point, he had accumulated:
14.98 MB of data usage at a whopping $20.00 per MB -- that's a total of $299.60
37 text messages at $0.50 each totaling $18.50.
Grand total was: $318.10.
Out of curiosity, I checked my Voxox balance and my total charges to that point were: $0.62.
I couldn't help but chuckle. The only bummer after that conversation was that I had to buy drinks that night since they were out of money.
If you're going to travel with your iPhone, you won't regret getting the free Voxox app...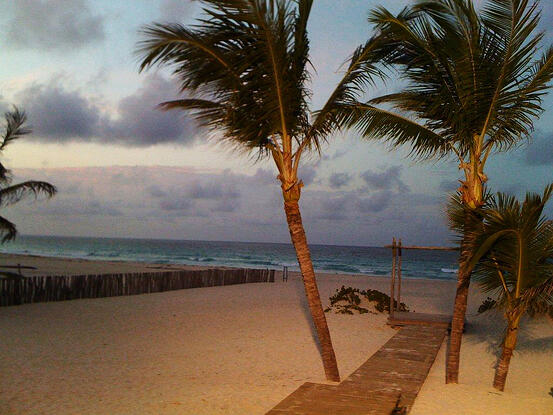 Has Voxox (or Voxox Call for iPhone) saved you money lately? We love hearing your stories so feel free to share with us! You can leave your comments here or on our Voxox Facebook page. Thanks for reading and come back soon...