Ever wondered what a video call will be like in 2025? Will there be facial recognition technology that interprets emoticons in video to text? Or meta data that describes exactly what you're trying to say? Or real-time text suggestions that impact how you speak with other parties?
Today, our very own Rob Lewis, VP of product management at Telcentris (the creators of
Voxox) will speak at
eComm America 2011
, a key communications industry event held in San Francisco June 27-29, 2011 to discuss predictions on the
future of communications
, addressing ways that communications technology is evolving and what direction we're headed in with respect to innovation in our field.
Other conference speakers
include Google, Skype, Microsoft, Qualcomm, MIT, UC Berkeley, and other prestigious brands and institutions. Read more on the talk
here
.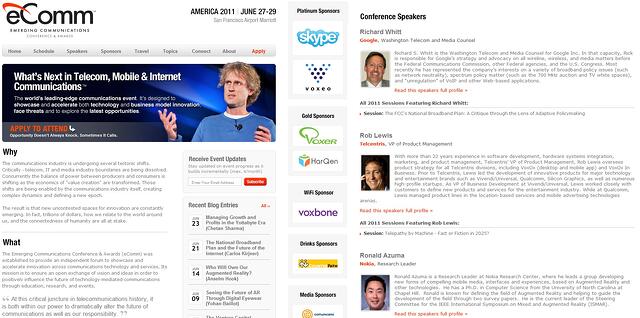 So what do you think communications technology will be like in 2025? Comment below on our our Facebook page with your ideas...