FBI special agents report that the
Voxox
alien has been taken hostage by a disgruntled Skype user. The unidentified laser gunman reportedly went on a laser shooting spree and held the alien at laser gunpoint in a desperate attempt to flee the scene with his captive.
A witness who captured the laser gunman on her iPhone camera said, "He went crazy, shooting lasers everywhere! He kept screaming about how his Voxox rates were much lower then Skype's. Then, he grabbed the Voxox alien and ran!"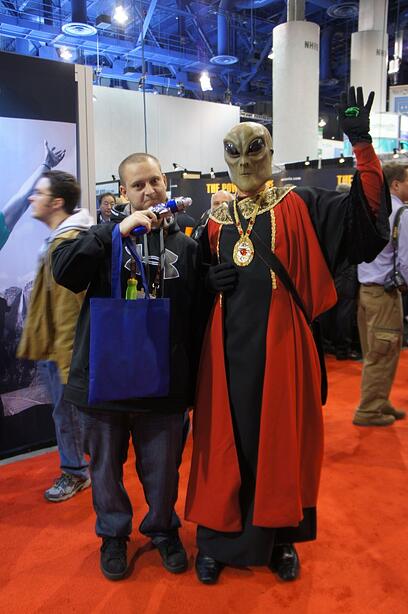 Reports indicate that the suspect snapped when he realized he was over-paying for services. Authorities believe this man is armed, dangerous, and suffering from severe VoIP withdrawal.
"We've managed to determine the suspect's demands and are pursuing all leads in this investigation," said a spokesperson with the FBI. According to the same spokesperson, the Skype user demands are as follows:
Voxox must raise all calling and texting rates to match Skype's
Voxox must deliver 1,000,000 assorted flavor jelly beans to [confidential] location by 11:59 pm April 1, 2011
It is strongly suggested you send any tips to the proper authorities.
***
P.S. Happy April Fools Day! Special thanks to our friend from CES '11 for playing along.