Did you know it's Act Happy Week!? Obsure, maybe... But here at Voxox we love any reason to celebrate, so join in and get your smile on with Voxox emoticons!
While chatting on Voxox, use the smiley drop box to express just how you're feeling! From Mr. T to vampires, there's sure to be a smiley that shows your emotions like Natasha and John here: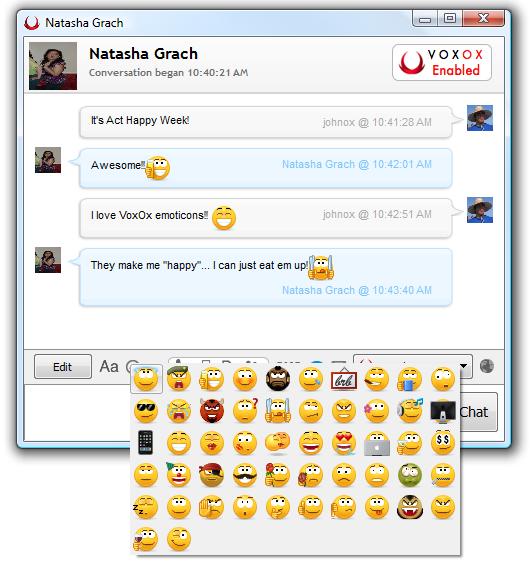 Feeling sleepy, excited, or ARRrrrr like a pirate? Let your friends know! My favorite is the cheers wine glass smiley, so classy yet so full of raw emotion! Join us in the celebration, happy Act Happy Week everybody!!
If you don't have a Voxox account, get one here for free and get to smiling in no time!