Just when you thought the puns couldn't get any worse than last month's
Vox Sox competition
, the Voxox crew recently faced off again for another lunchtime showdown. This event challenged employees to decorate their wrists in the most creative way possible. From alarm clocks to handcuffs, the dazzling display of wrist adornment did not disappoint.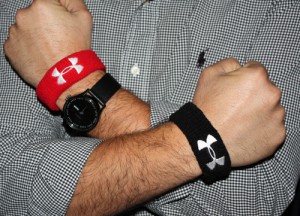 Even-Vegetarians-Sweat Bands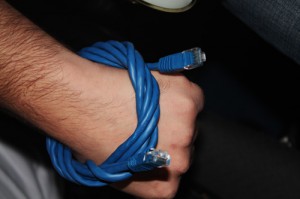 New uses for old cords from that old messy IT cabinet"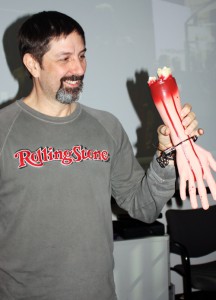 Please-don't-make-me-chew-off-my-other-hand cuffs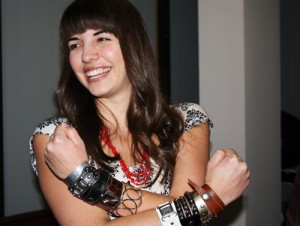 "Multibands for a Multi-Talented Gal"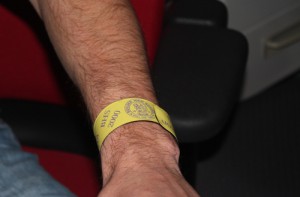 I can't believe it! He only got a Slap-on-the-Wrist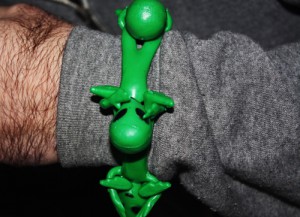 RUN! - It's a Band of Aliens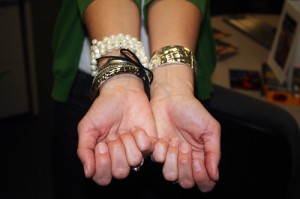 Glad those are bangle bracelets and not bangle tigers!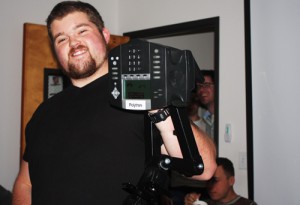 Polly want a cracker?
2nd runner up: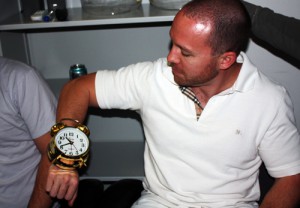 What time is it? VOXOX time!
1st runner up: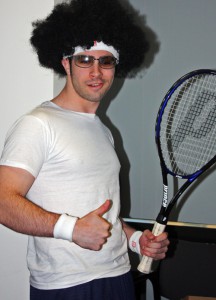 Is that TelcentrWrist or TennisWrist?
WINNER: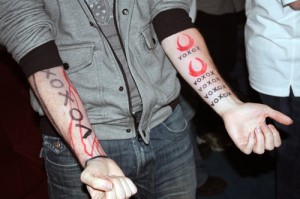 Voxox Assimilated (tattooed and in his blood)
Which "wrist" did you like best?