As we settled back into "normal" routines this week, we had time to reflect on our observations of the Consumer Electronic Show (CES) 2011. And while there was a plethora of gadgets and all kinds of cool sites to be seen, two things jumped out at us as most prominent: tablets and 3D. Our Voxox alien even got in on the 3D fun at the Kodak booth. The booth had a section of their booth where visitors could pose in a 3D world and view their picture with 3D glasses.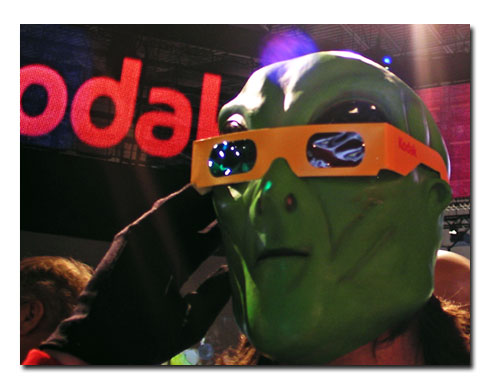 Our
alien
was so popular that passers by couldn't help but notice our fun loving marketing effort. Check out our shout out below from
CarWoo.com
in her post "What a Start-up Could Learn from Three Days at CES":
"...I thought this promotion was a unique way to keep Voxox on the minds of CES attendees throughout the show. And the cost of an alien suit, fliers, and a few iPhones – probably not nearly the amount many other companies spent on their booth space alone...."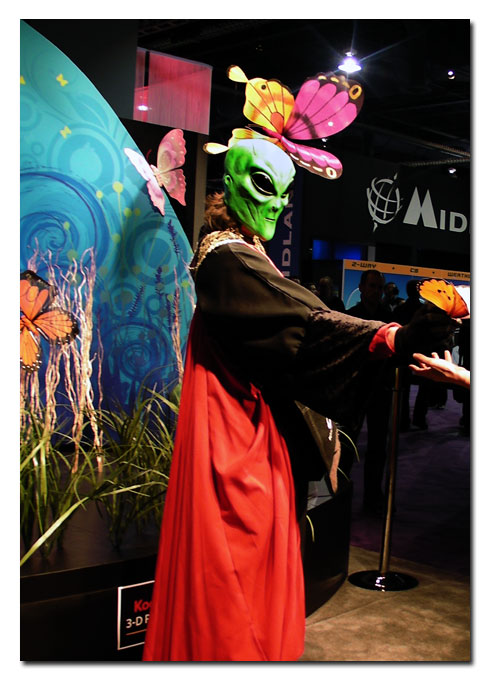 What did you think of the 3D related products at CES this year? Stay tuned for our tablet thoughts!