UPDATE: There's a more recent version of these instructions here: http://vox.im/LBbO

Last fall, Google bought Gizmo5 in order to create a desktop VoIP application to complement Google Voice, Google's web-based phone forwarding service. The app hasn't come out. However, some media reports say it's unclear when and if the project will be completed. About a week ago, Google Voice users created an online petition, in which 3000+ people (with a goal of 500K) are demanding Google complete its planned desktop application.

Why such strong demand? A couple of reasons. First, Google Voice users cannot currently receive calls on their desktop. Second, they can't make phone calls directly from their desktop (without the use of an actual phone).


The Voxox Alternative
Voxox gives out a free U.S. phone number upon sign-up in the U.S. (and dozens of other supported countries). This number rings the user's desktop application and it can also be forwarded to other numbers, but that's not necessary in this scenario.

So, once someone adds the free Voxox phone number to the list of phone numbers they maintain in Google Voice, the user gains the ability to pick up a phone call on their desktop. They also gain the ability to make VoIP calls directly from their desktop without the use of an additional phone.


Receiving Calls to Your Desktop

Here's the process of how to set this up. If you're a Google Voice user:


1. Sign up for Voxox and then download the desktop client. During the sign-up process, you'll be asked to SMS-verify from your mobile phone to activate your free phone number. Make sure you complete this step to get your free number.

*For Google Voice to verify your Voxox phone, you'll need to temporarily disable all Voxox call screening options (there are 4). You can find these under Preferences -> Phone Settings -> General (top half of window).

2. Sign into Google Voice. Under Settings / Phones, add your Voxox phone number and name it Voxox. You can choose "mobile" as the type of phone because Voxox enables you to send and receive SMS text messages: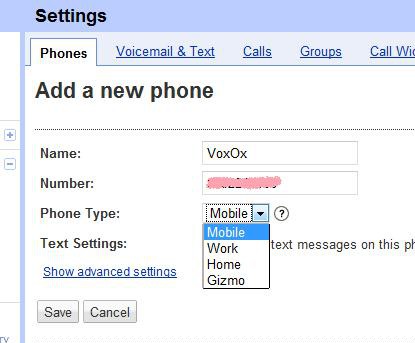 3. Confirm within Google Voice that Voxox has been added as one of your phones:






That's it for receiving calls on your desktop! Your Voxox desktop application will now ring anytime someone calls your Google Voice phone number. (And it's all free of charge.)


Making Calls from Your Desktop


You can also dial out directly from your desktop (via the Voxox softphone keypad), without the use of a physical phone. Just go to Keypad, and dial: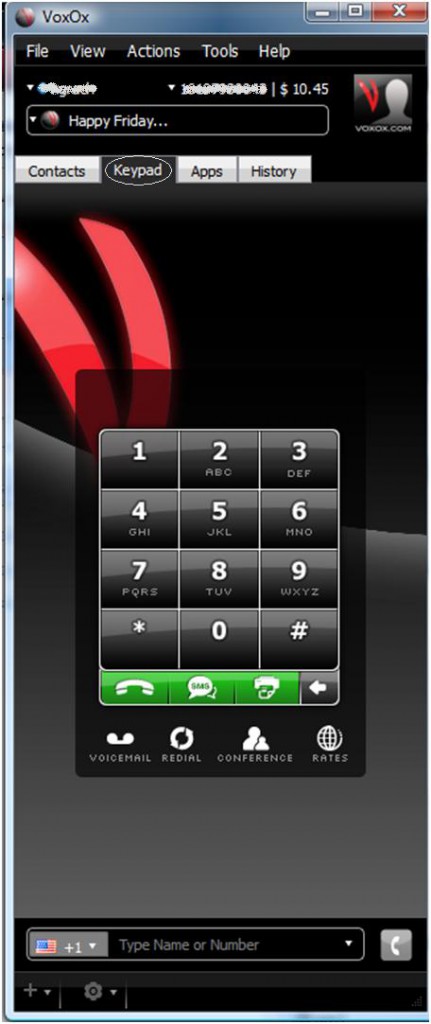 You can also set your Google Voice number as your caller ID by going to the Apps Tab and clicking on "Spoof Calls":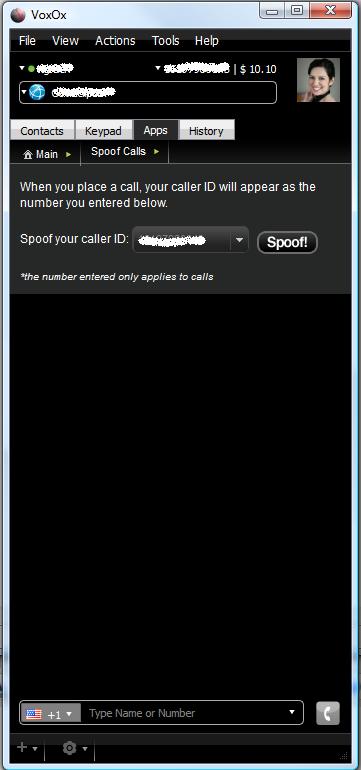 Voxox-to-Voxox calls are free. Calls to telephone lines cost one penny per minute in the U.S. and Canada, and variable pennies per minute to other countries. (Though we hook you up with some initial credit when you sign-up.)


Enjoy Voxox as a seamless alternative for those who want a Google Voice desktop-like service right now
… and give our other features a try too, like multi-protocol chat, social networking integration, fax, file sharing (up to 100 mb!), our real-time translation tool "
Universal Translator
," and much more. Check out our video tutorial on our features
here
.