Did you know that Mother's Day boasts the most
long-distance calls
of the year, while Father's Day
holds the record
for the most
collect calls
? Poor Dad!! Don't make him pay for it this year – use Voxox to tell him how special he is without spending a fortune, or needing him to spend it on you.
With Voxox, you have incredibly cheap calling rates for
more than 200 regions worldwide
, including:
$.01

per minute in 20+ countries... (U.S., Canada, U.K., Spain, Singapore, China, more!)
$.02

per minute in 30+ countries... (Greece, Argentina, Italy, South Korea, Japan, more!)
$.02

to

$.05

per minute in 50+ countries... (India, Russia, South Africa, Chile, Indonesia, more!)
Plus, when you sign up for Voxox, we give you some initial pocket change so that you can make a few calls on us! For example, when signing up within the U.S. or Canada, you get a $1 credit**
, and at $.01 per minute that gives you more than an hour and a half to fill Dad's head with things that'll make him go awwwww.
It's so easy too – just find him on your contact list, right-click to select the contact, and then press the little phone icon. You'll be giving him a call in no time!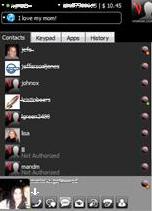 And, if he's not in your contact list, just go for the keypad tab: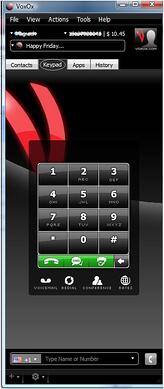 So, there you have it - Voxox connects you with a bunch of places worldwide for super cheap and eliminates the excuse that you couldn't find an affordable way to call. So, this June 20th, let Dad know how much you love and appreciate him on his special day.
And with that, our Voxox team would like to wish a Happy Father's Day to dads everywhere!
**Promotion ended as of FEBRUARY 11, 2016. Please click this link for details**