What's cool about Voxox is its flexibility. That's because we strive to make things as convenient for you as possible. Take Voxox voicemail, for example. When someone calls your Voxox number and leaves a voicemail, the messages stored within Voxox are accessible not one, not two, not three, but FOUR different ways! You can access them via:


(1) Phone call -- by calling into the Voxox service from any phone (and dialing *YourCode#)

(2) SMS -- by receiving a text link to your mobile phone

(3) Email -- by receiving an mp3 file sent to your email address

(4) Voxox desktop client -- by checking the Messages icon in the Apps tab
Pretty handy for those of us who are always on the go… isn't that everyone these days? Check out the below instructions on how to set all this up!
First, set up your voicemail
Go to Tools -> Settings -> Phone -> General within the Voxox client to enter your name and preferences: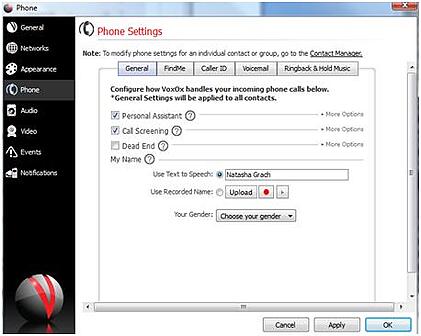 Set up your 4 digit pin code for retrieving voicemail (Tools -> Settings -> Phone -> Voicemail). And don't forget to hit "Apply" when done: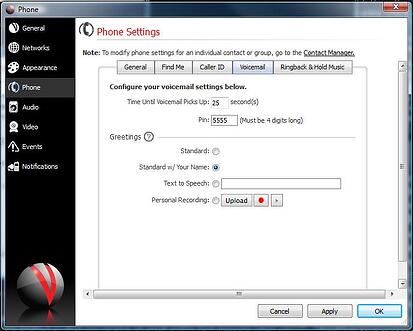 Once you're set up, you can access your voicemails via the FIRST

of the four ways

-- simply CALL your Voxox number from any phone. Just press *PIN# (example: *5555#) and you're in! BUT, we're not done yet...
Next, set up your voicemail notifications
In order to be notified when you have a new voice message, make sure that you have notifications set up. We recommend selecting both email and SMS notification options, and don't forget to hit "Apply" when done (Tools -> Settings -> Notifications):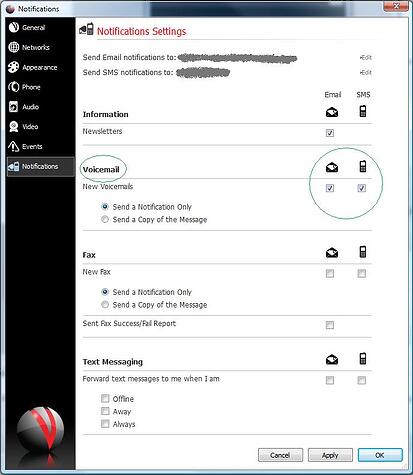 The great thing about setting up your email and SMS notifications is that you also get the option to retrieve your voicemails through those channels, and hence the SECOND and THIRD ways to access your messages:

EMAIL notifications come with the voice message attached as an mp3 file, which you can play right away in your email... plus you can forward it too!

SMS notifications come with a link that you can click on to play the message instantly on your mobile phone. Note: To use this message playback option, your phone does need to be Internet-enabled so that you can click the link.
That's it, you're all set up!
But don't forget there's a

FOURTH

way

to get your voicemails, and that's by checking your Voxox

DESKTOP CLIENT

(Apps tab -> Voicemail):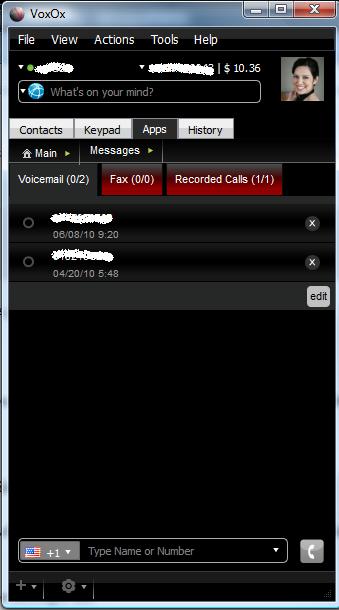 Congratulations! You are now fully equiped to never miss a voicemail again.


Keep on Voxing.