OK, so it was actually the Padres up to bat at their Home Opener on Monday, April 12th, in San Diego with the Voxox team cheering them on. They obviously knew we were in the stands because it was a smokin' 17 – 2 win over the Atlanta Braves. While it's usually hard work and all business around here (at least we like the execs to think so), we do sneak out and have some fun now and then. A bunch of us Voxox folks were spotted high up on the third base side watching the Padres hatchet the Braves. Check out the pictures below and meet a few of the awesome and amazing people on our team...Go Voxox!!!!!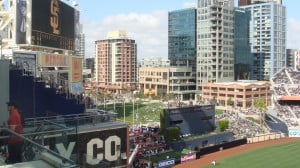 Photo caption: Lovely view of the PETCO Park stadium in downtown San Diego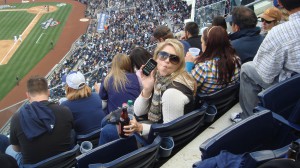 "No really boss, I'm working, see?! Our Marketing Goddess Lisa"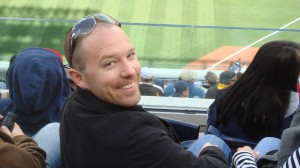 And yes, the bosses can have fun too!! Our CTO Kevin (The T is for "Technical," not "Tyrant")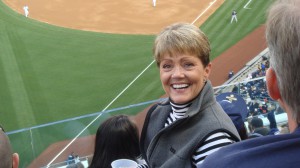 And that's me, Team Stepmom, with my "don't worry, be happy" smile!"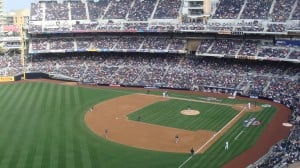 Now get out there and win one for us, Padres!! And they did just that!!