Tell us why you are the best Voxox user EVER and you'll automatically be entered to win the grand prize! Here's what you'll win:


Free round trip airfare to San Diego -- To be eligible to win you must currently live within the County of San Diego.
A five-night stay at our CEO's oceanfront property -- OK, so it's not really oceanfront, but on a clear day you can almost see the water. Winner must cook, clean, and walk dogs during stay.
Experience a full week at the company headquarters -- Winner must have a computer science and engineering degree with 10+ years of programming experience. Must be willing to work 40+ hours during stay.
We can't wait to hear from you (if you qualify, that is)!
........
OK, you knew it was coming: APRIL FOOLS!!!!!
Our CEO is too dangerous to stay with anyway...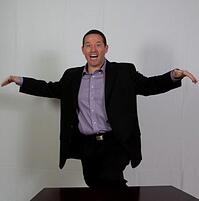 TelCentris CEO Bryan "The Crane" Hertz"