There's been a lot of "big stuff" going on here at Telcentris, er...Voxox HQ. If you have been a friend of ours for a while, you probably noticed, and we hope you like the changes!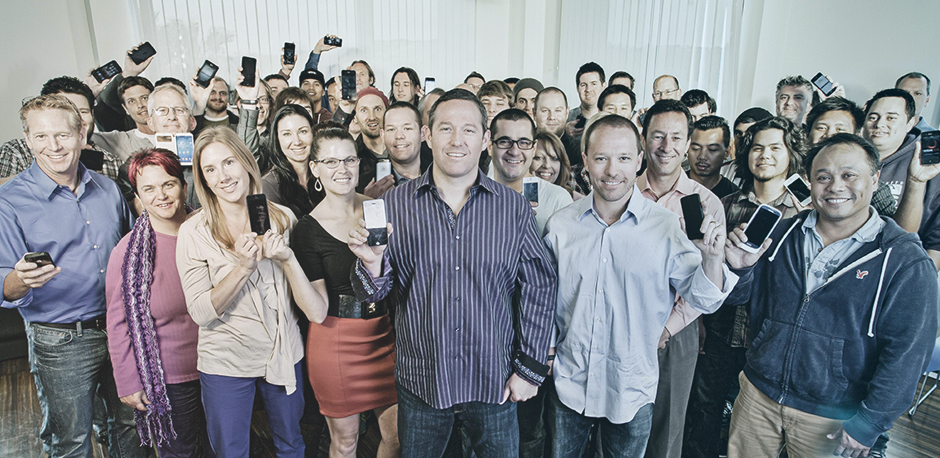 Today we announced that we've shifted our corporate identity from Telcentris to Voxox. With this change came a new logo, look and feel, and an overall unification of everything that we do. It makes sense- we're a unified communications company. We serve business and wholesale customers with our cloud-based services, and we provide people with an awesome application that sits on that same backbone- allowing people to communicate with anyone in their contact list via voice, chat, SMS, and media sharing.
Here's the entire text of the press release that went out on the wire this morning:
Telcentris Shifts Corporate Identity to Voxox
To expand and fortify its global brand, Telcentris will now be known as Voxox
SAN DIEGO – June 27, 2013 – Voxox®, the most comprehensive cloud-based rich communication service with applications that include video calling, chat, fax, voicemail and media sharing for consumers and businesses, today announced that the company previously known as Telcentris, Inc. will now be known simply as Voxox.
Since its inception in 2006, the Telcentris® brand has been closely tied to all of the company's business-to-business products and services – hosted IP-PBX, SIP trunks, hosted contact center, and wholesale services, including SMS termination and origination – whereas the Voxox brand has been used to promote the company's desktop and smartphone consumer applications. Now, the Voxox brand will be used to promote all of its business, wholesale and consumer products and services.
The company decided to unify its brand because its award winning cloud communications platform is capable of delivering the full suite of business, wholesale and consumer services within a highly integrated end-to-end solution, plus to gain efficiencies from cross promoting products that share a single brand. The company has been transitioning its branding gradually, having introduced its Voxox In BusinessTM division in March 2011 to represent its business services and familiarize business customers with Voxox. Now, with a newly restructured website and new unifying branding, the transition is complete.
"We unified our brands under the name Voxox because the Voxox brand has become synonymous with the most comprehensive unified communication service in the industry, and it's available to businesses as well as consumers," said Bryan Hertz, CEO of Voxox. "Our new brand reflects just how powerful our service has become, enabling people to communicate in most every way possible, wherever they are, using their mobile phone, tablet, computer or desk phone."
In light of these changes, the company has redesigned its visual brand platform and restructured its website. All traffic going to telcentris.com will be redirected to the newly expanded voxox.com website.
For more information and to see the new look, please visit www.voxox.com.
About Voxox
Voxox is an innovator in unified cloud communication solutions for consumers and businesses. For consumers and its operator partners, Voxox delivers cutting-edge mobile and desktop applications that integrate voice, video, messaging, fax, media sharing and more. For businesses, Voxox provides an extensive suite of carrier-grade business phone solutions, including hosted IP-PBX, SIP trunking, hosted contact center, as well as a wide array of wholesale services. The foundation of the company's offerings is its award-winning unified communications platform in the cloud, which enables the company and its customers to build powerful, scalable applications and services. Founded in 2006, Voxox is headquartered in San Diego. For more information, please visit www.voxox.com.
Media Contact:
Natasha Grach
Grach PR, Inc.
natasha.grach@voxox.com
+1.619.798.0043