Gossip Group
If you want something to be known by everyone, just tell my sister. She can't keep a secret. This can work to my advantage or disadvantage. If there's a surprise party being planned, I can usually winkle it out of her. If I need her help with surprising someone, beware! In any surprise-planning situation, there's a 50-50 chance of an information leak. If there is a leak, there's a 95% chance it was my sister.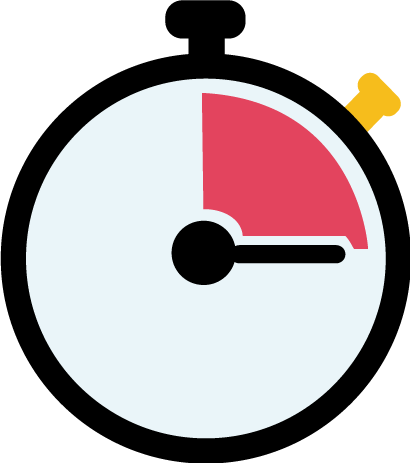 A better and more secure way to get the word out is with Voxox's new Group Messaging feature.
Group messaging is social media at its most social. Sure, you will always chat one-on-one, but every so often you want to let a group of people in on something, an invitation, for example. And chances are good that you'll want to send new information to the same group of people over and over.
Just create a group! Not only will your group get your message, but the group will see every reply to that message as well. It's a fantastic way to keep track of your multi-person plans and — best of all — it's free!
The speed at which Voxox iOS and Android groups are formed is unrivaled. Here's an experiment: How much time does it take to create a group using Voxox? I just did it and it only took me 14 seconds for my new group to be ready to message.
How To Create A Group In 15 Seconds Or Less
It's quick and it's easy. Watch:
Sign in to your Voxox app. From the main menu, select Groups
Select the plus sign in the upper right corner of your screen to name your new group.
Once your group is named, touch Next. Your Contacts list appears instantly.

Scroll through your contacts, tapping on the ones you want to include in the group. Tapping the same contact a second time deselects them and they won't be added to the group.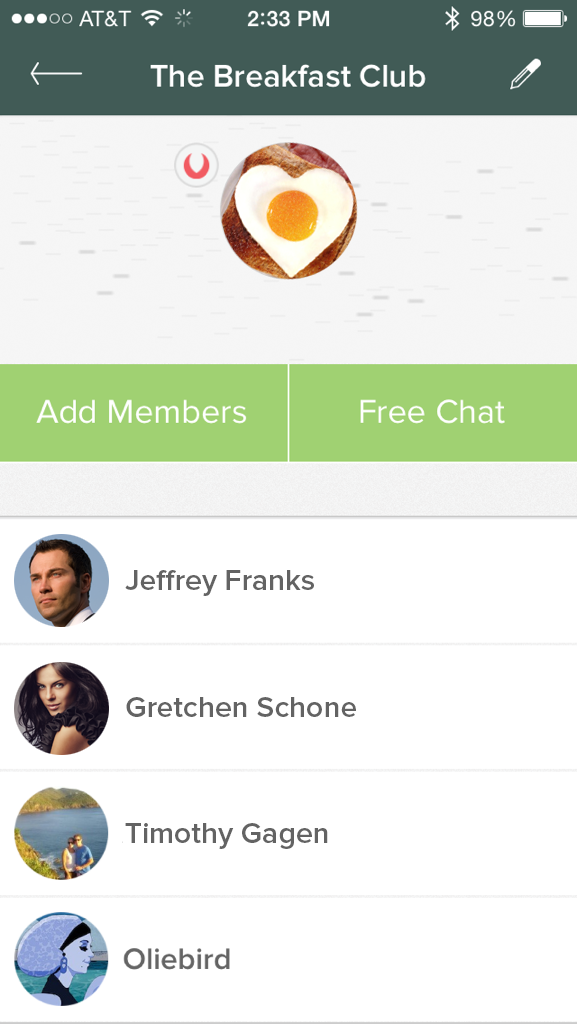 When you are finished, click Create and you're done! You'll see a contact screen with the group's name, a button for adding more members, another button for sending a free group message, and a list showing each member of the group.
You can create more groups or just start Group Messaging immediately.
Editing Your Groups
You can edit your groups any time. In your Voxox app, choose Groups from the Main Menu. You will immediately see a list of all your groups.
Go to the group you want to edit and tap on it. When that group's screen appears, just hit the pencil icon to go to the Edit Group screen. From here, you can add an avatar, rename the group or dissolve the group altogether. When any editing is performed, you will receive a free text message confirming the action.
You can create more groups by tapping the plus sign in the upper right and following the steps above.
Members can remove themselves from the group with a simple tap on the big green button: Leave Group. The dearly departed member then receives a text confirmation and your group list is updated instantly.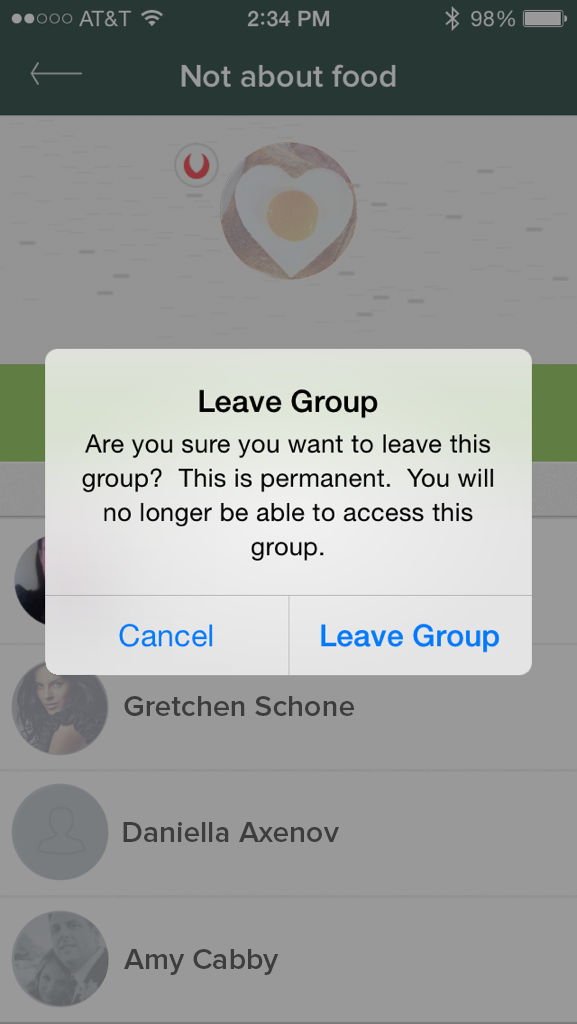 Top That
Nothing beats the ease and convenience of Group Messaging. Hey, there are plenty of apps that offer this feature, but do those apps also have free voice calling, faxing, free or really cheap international calling, SMS, media sharing and lots of other features? I thought not.