Quick! When's the last time you updated your account password? You know, the thing that secures your account and makes sure no hooligans shut down your service? Yeah, just what we thought… it's been QUITE a while. Not to worry, we understand your busy schedule, things get in the way, time flies, and distractions are endless! The struggle is most definitely real. But, you know what? That ends TODAY! Today is the day you take charge and secure your account to protect yourself from unwanted changes, or even worse, someone using your calling data (CDRs) to steal business! Your account is only as protected as YOU make it, but thankfully the super cool team here at Voxox is ready to help!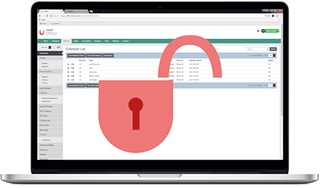 STEP 1: The first step to securing your account is to make sure your authorized user list is up to date, and limited to just those that you trust to make changes. Access in the wrong hands can be devastating to a company, even a simple routing change can result in major losses. Updating your roster and insuring no former employees have access to your account is of BIG LEAGUE importance.
STEP 2: Secondly, you'll want to ensure that your account has strong password protection. Like any other security credentials, it's best practice to avoid repetitive passwords / PIN codes. We know 1234 and 0000 are super trendy and fun, but let's try to keep these credentials unique and updated regularly.

STEP 3: Lastly, we require that the customer requesting support provide us with their verification methods whenever an account change is requested. So let's make sure these updated passwords are stored in a safe and memorable place. Adding protection is simple, safe, and frankly necessary.
Get started: secure your account by contacting our team. Our dedicated support team is here to help make your life easier and more worry-free.

Stay safe out there!