Traveling is an adventure. However, we all have our own definition of what an adventure entails. I like reclining poolside, sipping on the daily drink special, rather than venturing forth and doing something athletic, like kayaking or hiking, for example. In fact, I tried kayaking once, with disastrous results. But that's another story for another time.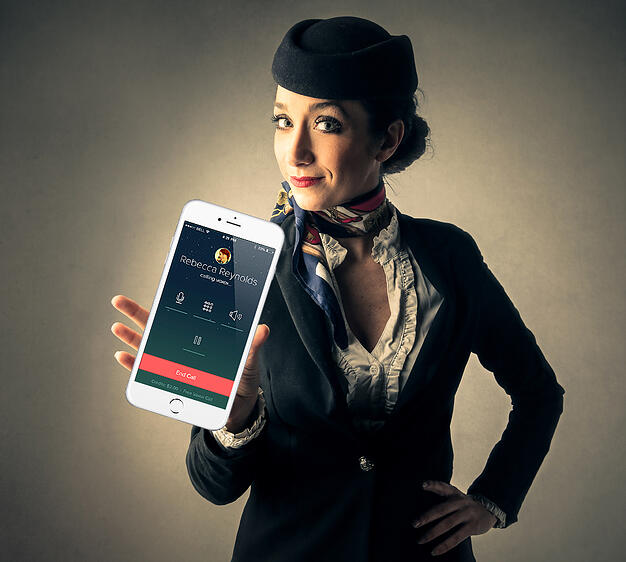 This week we're going on a journey. No need to stow your carry-on or fasten your seatbelt, but you'll want to turn on your electronic device for the duration of the trip. This week we're taking a tour of Voxox, your free calling app.
Ready for some sightseeing?
Exploring Voxox
The best place to start our journey is the iTunes Store, Google Play or Voxox.com, where you can download Voxox to your smartphone for free. At Voxox.com you can even get a download link sent directly to your phone.
Our first stop is the Welcome screen. After you launch the app, just touch "Sign Me Up," choose a username, and enter your phone number plus email address. This verifies your account and lets Voxox know that you're a real person with real feelings and life goals, and not some bot just out for a free ride.
Getting oriented
The Messages tab is your home base. You'll return here again and again after your forays to the nearby attractions. This is where you'll find all your texts, faxes and voicemails. You can either read or listen to your voicemail messages, since Voxox automatically transcribes them for you. You can also return calls or texts right from the Messages screen.
Speaking the language
In your travels, you're likely to run up against a language barrier at one time or another. This is where Voxox transforms into a powerful translator. Voxox's Text Translation lets you send and receive texts in any of 60 languages just by changing two simple settings.
Top attractions
When you make a phone call, you'll be delighted to discover that all of your contacts from your address book have been automatically imported into your Voxox app. Choose any of these contacts, and on their detail screen you can tap "Free Call" or "Free Chat" to talk to them. If your friend isn't on Voxox yet, you can invite them with just the touch of a button.
There are many other routes to take when making a call from your free calling app. For example, just go to the Phone tab and use the keypad. You can also go to your contact's messages and click on the More icon (•••) in the upper right of your screen.
Sharing your adventures
On your trip, you'll no doubt find that you want to share your fun with friends. Using Voxox, you can create a group for messaging photos, videos, audio tracks, voice messages, faxes and contacts.
You can also share your location. So if you've been separated from your tour group it's easy to open the media drawer in your group's messages, tap on "Location" and hit "Send."
Find out more about media sharing in the post, HOW TO TORTURE YOUR FRIENDS USING VOXOX in this blog.
Packing light
When taking a trip, it's ideal to pack light. Using Voxox for your free calling app, you can cut down on the number of apps you carry around on your phone because the Voxox app can do so many things!
For the rest of the tour, feel free to move about the app to discover new things and new ways of doing them. We're sure you'll enjoy the journey.