No matter what your product or service, if you are early in the process of launching a new startup company chances are you have more than a few items on your "to do" list. While many of those tasks are surely important, we'd like to humbly recommend you start by harnessing the power of an enterprise PBX system using our new cloud-based phone service—the aptly named Cloud Phone.
Why? Because by leveraging this new application you may be able to cross several other items—like effectively budgeting seed money or projecting a professional image—off your list. Need more proof? Here are the top three reasons to start your business off with Cloud Phone: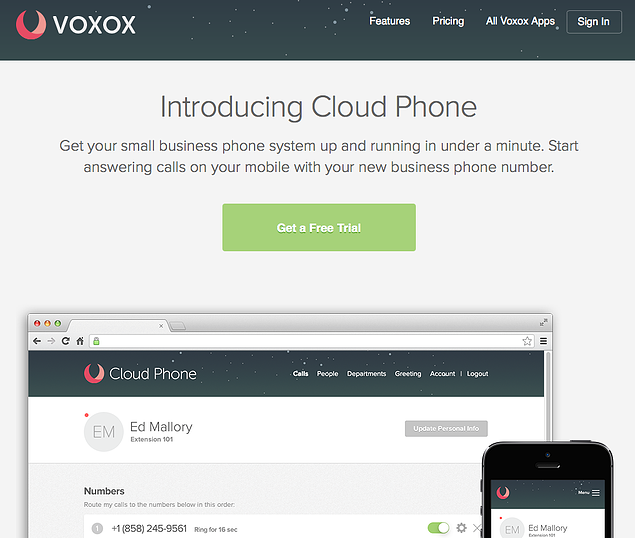 Cost savings
More money, more problems? Not for startups like yours. Every penny is precious when you are starting out and Cloud Phone can help you save by limiting your upfront investment and maintenance costs. You pay a small monthly fee and get big-time features in return, leaving more cash for product development and advertising. A pretty good deal if we do say so ourselves.
Big business presence
Just because your business is small doesn't mean it has to look small time. With a top-shelf cloud-based phone system you get the functionality—like employee extensions and auto attendants—that makes your company look like a Fortune 500 company.
Easy setup
Remember when installing a new phone system meant waiting for a technician to arrive between 8 a.m. to 5 p.m.? Well, now you can forget it, because you can begin configuring Cloud Phone in less than 60 seconds whether you're a tech wizard or a novice. All you need to get started is a mobile phone number.