So what have you learned this week? I learned that the @ symbol was close to being deleted from our standard keyboards. It was saved by one Ray Tomlinson who, in 1971, used it in his computer code to send the first email.1 I can't imagine a world without @!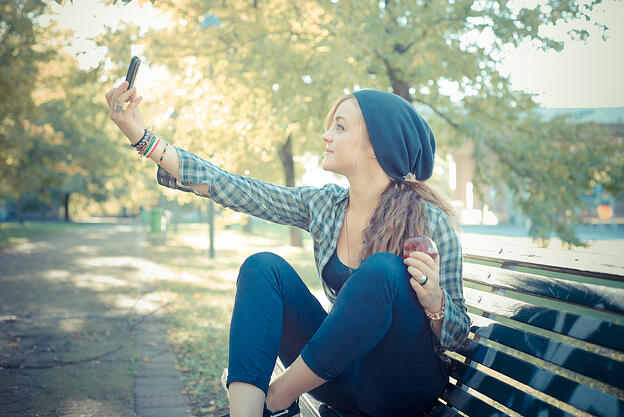 I also learned which feature is a favorite among Voxox users. It wasn't one of the ones I thought it would be. Sure, there are lots of sexy features, like real-time Text Translation and custom Call Dead-Ending, but the overall favorite was an eminently practical one.
Before I reveal that, however, let's take a close look at even more reasons to download and use Voxox.
Real-time text translation
This one still amazes me! How is it possible to type up a free text message in English and have your recipient see it immediately in their own language? I don't actually want the answer to that — I prefer to continue thinking it's magic.
With the flick of a switch (in your Voxox Message options) you can choose to send and receive text messages in any of more than 60 languages. Now you can make Voxox friends all over the world!
Call Dead Ending
Get that pesky ex off your back with Call Dead-Ending. When you Dead End a contact, their calls never even reach you. In fact, you can set it up to play a busy signal, a phone number has been disconnected message or a recorded message that you create yourself. You'll never be bothered by unwanted calls again!
Caller ID Spoofing*
Most people don't answer their phone when they don't recognize the number — even if they can talk for free. Voxox lets you set how your phone number appears on your recipient's phone so they know when it's you. For example, you can have your caller ID show up as your regular mobile number, so they'll see your usual contact info and (hopefully) pick up. If you're the devious type, you can set your caller ID to someone else's and fool them! Ha!
*As of February 12, 2016 changes have been made to this feature. View this post for more information.
Free minutes
It sounds too good to be true but each month Voxox tops off your account with one dollar.* That may not seem like much, but when you consider Voxox's super-low international calling rates, you'll find that a dollar goes a long way. In fact, a dollar can get you all the way to India! Since calls to India are only fifteen cents a minute, you can talk for free for nearly seven minutes!
Find Me/Follow Me
Okay, here's the big reveal, as promised. In an informal survey conducted by Voxox (see this post in the Voxox Community Support forum) more people said that Find Me/Follow Me was their favorite feature than any other. Hate missing calls? You can set your Voxox app to ring on any number or numbers of your choosing. You can even set it to ring simultaneously or sequentially. So if you're someone who frequently forgets their phone, or you just plain don't feel like carrying it around, set up Find Me/Follow Me to ring wherever you're going to be and talk for free even on someone else's phone. By the way, using this feature, you'll never miss a call again!
Always keep learning
I'm pretty sure you have your own ideas about which are the top ten features in Voxox. For me, it's a tough choice. Plus, there may be some that I haven't even discovered yet! I'll keep you posted.
*Promotion ended as of SEPTEMBER 10, 2015. Please click this link for details**