One of our main goals is to tailor Voxox to match what all of you need in an app, and to do that we need to know everything you want. We created a brand new community for all things related to our applications (iPhone, Android, PC and Mac.) We are growing in leaps and bounds with thousands of new users and we wanted to find a way to better connect with you.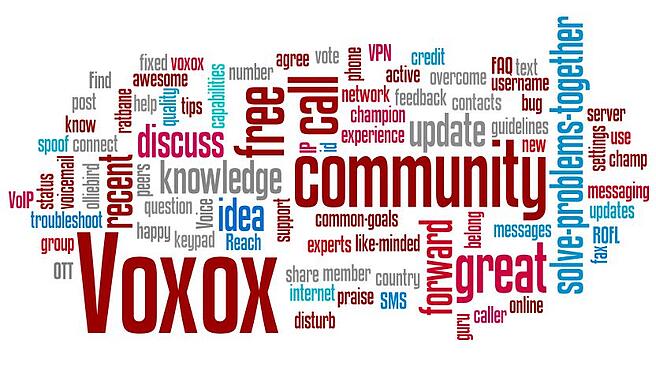 Not only will you be able to receive support for questions, we want you to share your ideas for new features, let us know about bugs you run into, and see how you are using the app so we can prioritize the direction of new releases.
What can the community do for you?
You can quickly find the answers to your support questions!
Just search the community to see if it's been asked already - because everything is public, you can find great historical conversations and FAQs.
Instead of using private email, you can ask publicly!
Because we have great community members and champions, they can often answer your questions before the support team gets a chance.
You can hang out with us.
Isn't that reason enough?
How to use the Voxox Community
Watch this short 2 minute tutorial to see it in action.
What can you do in the community?
What now?
Head over to the new home for Voxox Support, and start posting. Make sure you check out the Community Guidelines so we can make sure this community stays fun and safe.
Want an easy topic to get started? Introduce yourself and share your favorite feature.