Finding innovative ways to save money and boost revenue are essential for any growing business today. While cutting corners isn't always fun, setting up your first hosted phone system definitely is! A hosted phone system takes the best features of a sophisticated PBX on-premise phone setup and supercharges it with awesome new VoIP features that old traditional systems only dream about. And because the sytem works via the Internet, it does you the favor of zapping all of those servers and switchboards and cables into oblivion. What you are left with is a super streamlined and friendly 'in the cloud' infrastructure that places all of the equipment off-site, except the actual phones.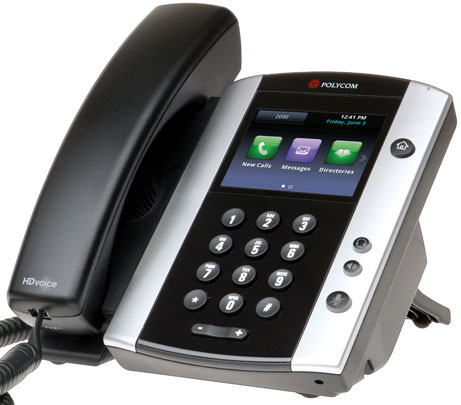 Is a Hosted Phone System right for your business?
A VoIP hosted phone system is perfect for small businesses with anywhere from 3 to 15 employees on up to larger organizations with 100 or more employees. Companies with multiple locations love it, too, because you can call between offices for free and you can have one single monthly bill no matter how many locations you have.
Key benefits include:
100% free calling between all your locations
Amazingly low upfront costs with no expensive systems to buy, low usage rates means you save money from the first month of service
Easy to use web based management portal, with such a simple setup process that even non-techies can maintain it
No upfront costs!
When a business is growing, you need to put your best foot forward to show customers and partners that they are dealing with a trustworthy and professional company. Setting up an expensive name brand phone system isn't an option for most small businesses but it often makes the difference between being perceived as a big player or a 'mom and pop' shop. A hosted phone system not only delivers all the benefits of a traditional PBX system (and more!) but it keeps your much needed capitol in your bank account. The upfront costs are absolutely minimal and the monthly per user fee is just a fraction of what you pay the telephone company today.
100% scalable with Voxox Hosted Phone System

Voxox offers several packages that deliver an easy to use and scalable complete voice solution for smaller businesses. These packages are priced affordably with the 4 to 10 person office in mind. You won't need expensive equipment and systems to stand apart from the competition and reap the benefits of an enterprise level VoIP solution.
Standard features from Voxox include:
Free calls between all locations
Web and email enabled calls
Multiple phone number capability per extension
Caller ID with name, Call waiting with Caller ID, anonymous call rejection, call return
3 way calling, call forwarding, call transfer, speed dialing
Custom music and messaging on hold
Standard voicemail, message waiting indicator
Online account management with real-time call logs
Abbreviated dialing
Call hunting, simultaneous ring, follow me, SMS callback
Don't Wait, Even the Maintenance Is Included!
One of the best features you'll enjoy when you switch over to a Voxox hosted phone system is the improved service. You'll enjoy 24/7 service with the off-site equipment maintenance of your new hosted phone system included. This means you'll never deal with a headache over your phones going down again. In fact, instead of being burdened with expensive equipment repair and pay-by-the-minute service visits, you are going to be enjoying the benefits of 'always up' technology because if one part of the system fails, a redundant system automatically kicks into gear almost instantly. You'll enjoy uninterrupted service like never before … and never miss an important call ever again!