My best friend is on Sprint. My brother's got Verizon. I don't even know what carrier service my mom uses. In-network free calling isn't anything new but if your peeps are anything like mine, there is no "in-network." Believe me, I've begged to get them to switch to AT&T, pleading the free in-network calls case, but the general response is, "Why should I be the one to switch?" Admittedly, changing carriers is a pretty big hassle. Net result: I was spending a small fortune just keeping in touch.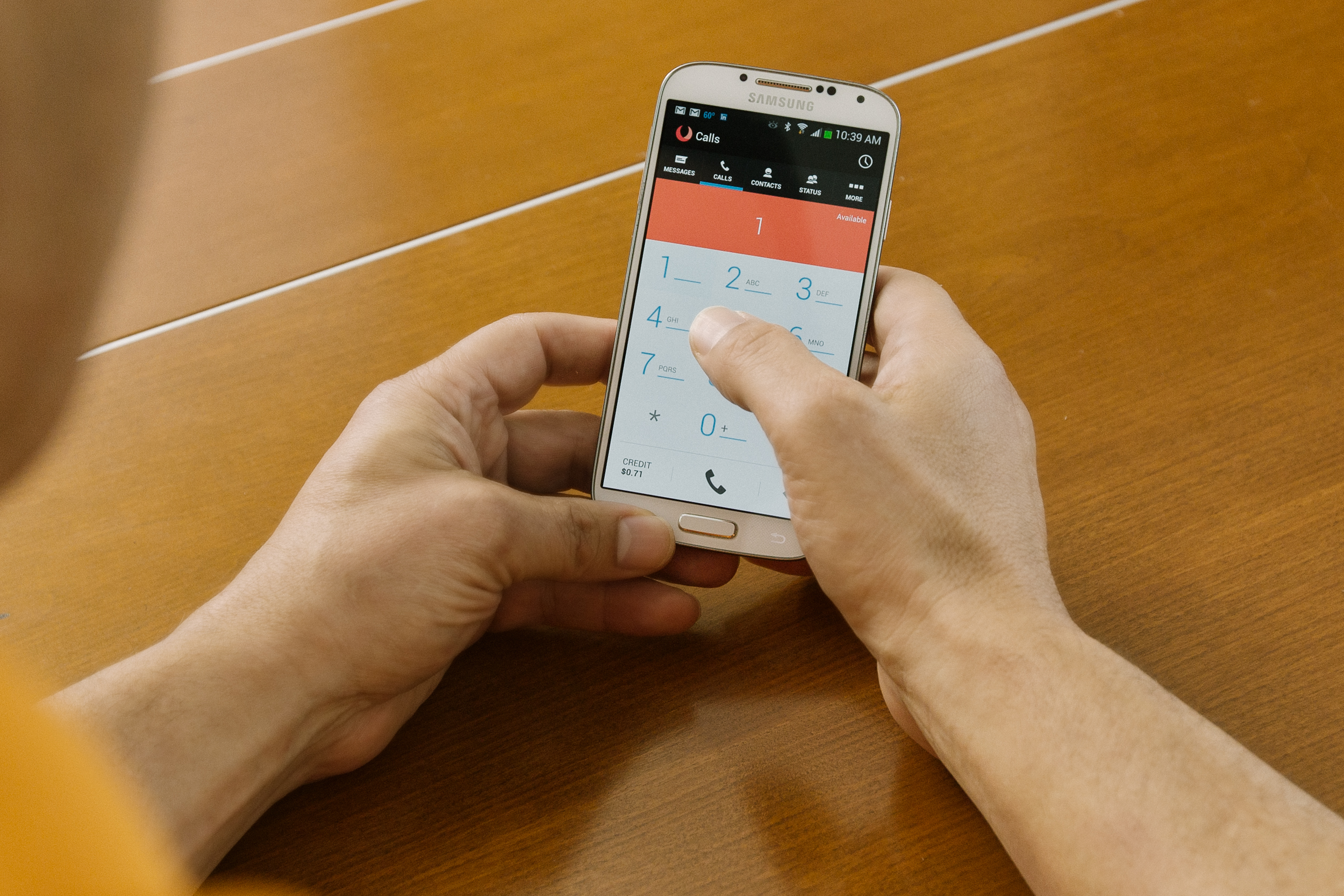 It was ever so much easier getting them to download a free OTT app. OTT, in case you're not familiar, is telecom speak for Over-The-Top; meaning that it works "over the top" of your carrier service. OTT apps don't care which phone service you use because your carrier is only providing the basic connection. You use your OTT app for all your calls, text messages, and in the case of Voxox, even faxing. What an OTT app does care about is connecting with other users of the same app. And that's where apps like Voxox come in.
Voxox is cloud-based, unified communications for both iPhone and Android that gives you a suite of communication applications across a wide variety of IP-enabled devices anywhere in the world. Reliably call, chat, text, fax, share files and more using a single user interface.
With the new OTT communication revolution and your smartphone, calls are made across managed networks and the public Internet, and connected across Wi-Fi, 3G and 4G data networks. Don't get nervous though. You don't need to know what DHCP or TCP/IP is (does anyone?). Just download the free app and it'll take you through a simple, standard sign-up process. Choose your username and your free Voxox phone number. Once you've finished, your new app will — with your permission, of course — import all of your contacts automatically. After importing, Voxox will flag all Voxox users in your contacts list with a logo, so you know exactly who you can call for free.
Just when you thought it couldn't get any better, Voxox blows the ceiling off of free in-network calling by "Topping Up" your account.** Each month, your account is topped up with $1 which you can use to call virtually any phone on the planet, whether they have Voxox or not. This could mean up to 100 minutes of free calls, depending on what country you're calling. And let's face it, for some of us, that's more than enough.
Maybe you're saying, "Gee, a whole dollar!" But before the sarcasm takes hold, check out the worldwide calling rates on the Voxox website at http://www.voxox.com/calling-rates. A call to your sister in Andorra, for example, is as low as $0.049 per minute. That works out to less than 50 cents for a ten-minute call, which means you can make two of these calls each month for free.
Now you might be thinking, 'The last time I called Andorra was, well, never!' All right, how about calls to your mom in Mexico starting at $0.010; your cousin in Indonesia, $0.025; Prince Harry in the United Kingdom, $0.019.
By the way, if you go over your free Top Up minutes, rates are roughly one-tenth the cost of using Skype, so even without the free credit, you can still get in some serious gabbing! So my best friend can stay on Sprint, my brother can stay with Verizon and my mom can stay with whatever phone company she's using. I've got Voxox, so I know I get the lowest rates possible.
**Promotion ended as of SEPTEMBER 10, 2015. Please click this link for details*