How to Increase Traffic & Conversions for your Online Store: 6 Best Practices for Retailers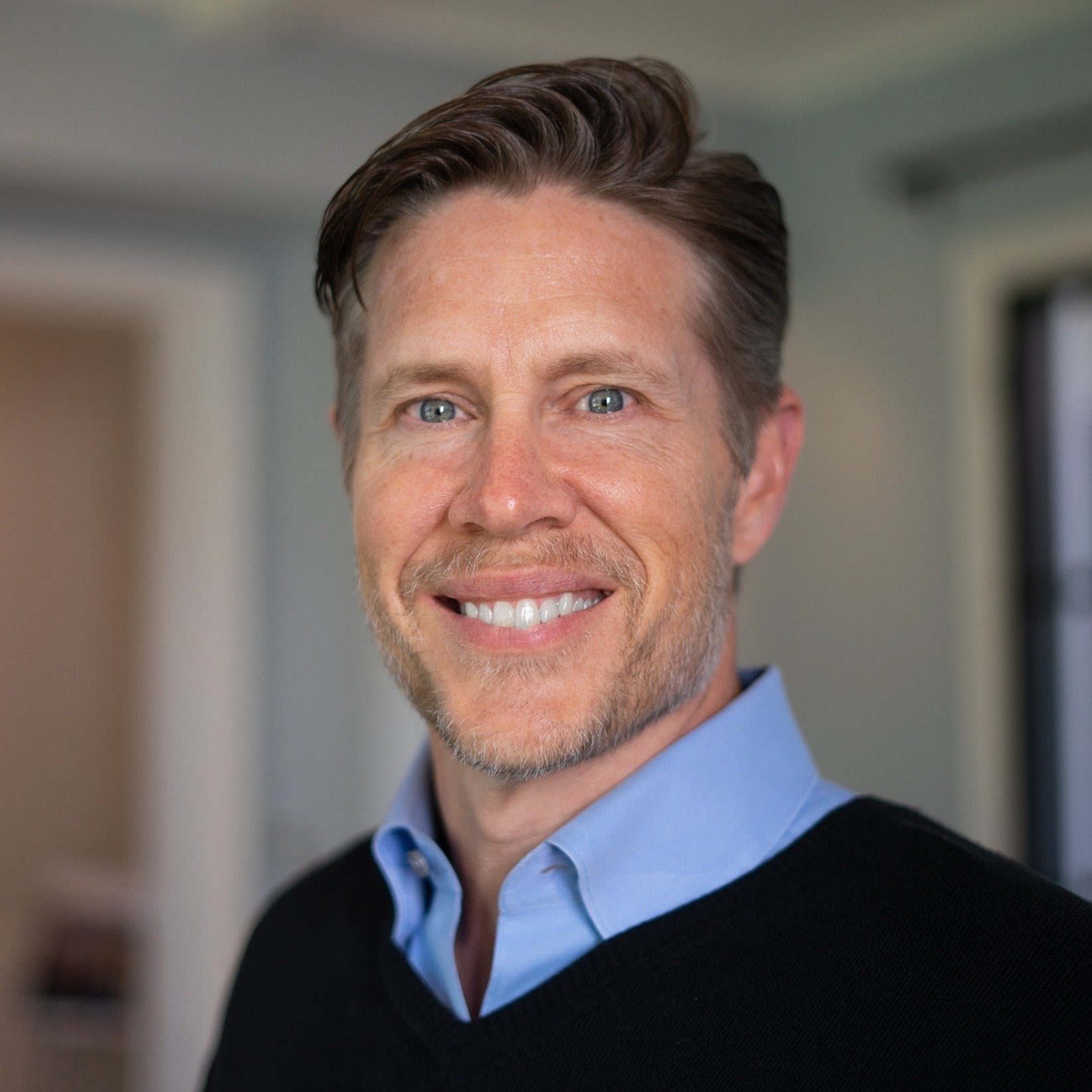 Written by Larry Wallace
|

May 27, 2021
|
13 minute read
Learn SMS marketing and other actionable tips to drive traffic and increase conversions to sell more on your online store.
Online sales have soared with over 4.2 trillion dollars in revenue in 2020 alone! Experts project that e-commerce sales will hit a cool 6.5 trillion dollars by 2023.
With more opportunity for growth comes more competition, so it's more important than ever to increase traffic and conversions for your online store.
We've created a list of actionable tips to increase web traffic and conversions to your store.
It's all a numbers game: the more traffic your website gets, the more conversions you will have. That results in more sales and more money in your pocket (cha-ching!)
This list is pretty in depth. Focusing on a few at a time is often better than starting everything at once, so don't be overwhelmed and start where you can.
So you can know your options, we're going to help you know all the things. So grab a cup of coffee and bookmark this page, because this list will help you grow your online store like crazy.
Which technique is best for your online store?


Every tip on this list can be used to create more traffic and improve your conversions rate. Some of these sources will generate very high quality leads and traffic to your online store, while others may generate lower quality leads.
It's important to improve the quality of your traffic by making sure you know your customer. Knowing your buyer persona is essential for deciding which of these tips to start using.
1. Harness the Power of SMS Marketing
SMS marketing, which is another way of saying text message marketing, is a method used by businesses to send out promotions, alerts, specials, and other permission based, highly targeted, opt-in messages.
Small business texting can be a gamechanger, which is no surprise when you take a look at the statistics on SMS marketing.
Over 95% of text messages are read in the first few minutes of being received!
The average American looks at their cell phones 150 times per day
292 million people in the USA use text messages- over 80% of the population.
Over 3 billion people use the internet through their cell phones or mobile devices. By 2025, it's estimated that over 70% of users will access the internet using their smartphones only.
Over 70% of consumers polled like offers from their favorite businesses sent directly to their cell phones.
22% of text messages that the customer finds valuable are forwarded to their family and friends.
Cell phone use is a powerful tool for marketers to connect to potential customers all over the globe. Text message use is expected to continue growing through 2021 and beyond. SMS marketing can play a huge role in developing a relationship with customers, building brand loyalty, and increasing sales.
What makes SMS marketing so effective?


SMS marketing for small businesses has been found to be super effective. The reason is pretty simple. Potential customers get information sent right to their smartphones, which everyone keeps on them. And because text message marketing is part of permission based marketing, customers are more likely to read your texts!
Permission based marketing is when potential customers give explicit permission to be marketed to. This is typically done through texting a keyword, online opt-in forms, and contest entries.
In a time where consumers are exposed to over 3,000 interruption messages a day, permission based marketing can help drown out the noise by getting explicit marketing messages to people who have expressed a specific interest in these messages.
There are so many reasons why you should be using SMS marketing platforms.
It's instant. Text messages are received in seconds. If your customers are anything like us (and probably you!), they're checking them pretty quickly.
It's trackable. SMS marketing allows you to easily measure which messages work and which ones don't. This helps you continuously improve your marketing campaigns and efforts.
It's an effective mass communication tool. Anyone shopping at an online store likely has a cell phone and can receive texts. With a click of a button through SMS marketing software, you can reach your entire base!
Benefits of SMS Marketing
There are a ton of benefits to using SMS marketing for small businesses, especially online shops! Here are just a few benefits experienced by businesses that use SMS marketing.
Increase website traffic to your online store
Increase your sales
Develop brand loyalty by ongoing communication with your base
Instant communication with your customers
Customers can easily forward great deals with their connections
Customers know what's going on in your business
UseSMS to Recover Abandoned Shopping Carts
Oftentimes, the reason for an abandoned cart is because potential customers have questions about the product, sizing, and shipping that aren't easily answered by an actual human. It can be very frustrating for customers to have to wonder about a product, which can lead to them abandoning their carts.
While retargeting ads and campaigns can help recover some customers, they won't help with customers who have questions. Two-way SMS can solve this issue, helping to recover customers and increase revenue.
Two-way SMS marketing is a customer-centric approach to marketing. It takes out the frustrating experience that comes with being sent to a customer service inbox (and the LET ME TALK TO A HUMAN, PLEASE feeling).
Two way SMS marketing allows you to focus on your customer needs by using human interaction. Using conversational messaging, brands can easily talk to customers in a very casual and natural way that requires no additional time investment on the customer's part.
The average open rate of SMS text messages is over 90 percent! With two way SMS, these high open rates can easily turn into productive and engaging conversations that can become an effective tool for conversions.
Tips for SMS Marketing
Find a high quality SMS marketing platform.


Don't try to do it all yourself. While you're learning the ins and outs of text message campaigns, partner with a provider who has experience creating campaigns and can teach you through a platform to create your own initiatives. An SMS marketing software service can help educate you, plan out your campaigns, and automate your campaigns. This can free up your time to work on other aspects of your business.

Plan out an effective text message marketing campaign.

Don't just click send and hope for the best! While we're all for shooting your shot, you have to do it in a meaningful way that will attract customers and help reach all of your marketing goals. Text messages are informal, but they have to be thoughtfully considered, just like all of your other marketing efforts.

Constantly review- and improve- your strategy.

Once you've begun a marketing plan, you have to test, test, test it! Review your results against key performance indicators to be successful. You want every dollar spent on marketing to be a dollar well spent. You can easily track open rates, click through rates, and more. You can also use A/B testing to see which messaging works best for your audience. This can allow you to make the best decisions to improve your marketing. This leads to what matters most- more sales and more money.
2. Adapt to Mobile Advantages
Embracing mobile is key. The above text messaging statistics are clear- mobile is growing and businesses that pivot to use mobile advantages make consumers happy. Embracing mobile is key, especially in eCommerce.
Optimize your Online Store for Mobile
Many store owners only consider their store from a desktop perspective. This isn't good. Mobile devices are how most people shop. In fact, Google is mobile-first and ranks websites that perform well on mobile higher than websites that don't.
Consider your WordPress theme. Make sure you have one that supports mobile devices. Check that users can browse your online store from any device. Using Google Accelerated Mobile Pages on WordPress is a way to make sure that your mobile site performs well.
Utilize Push Notifications


Another way to get customers to your store is to use push notifications and text messages to entice customers to get to your store. You can use it to send discounts and coupons, inform customers of a new product, or remind customers of a short term sale. Push notifications actually have a higher open rate than emails, so doing this will help to get traffic to your site.
3. Content Marketing is Key
If you aren't using content marketing yet, there's no time like now to get started. Content is important and can drive traffic to your online store. It can also help it rank better! Don't miss out on possible leads. Content marketing is a key part of inbound marketing that you should be taking seriously!
Create Content Around your Most Popular Products
If you want to drive traffic to your online store, you will need to publish valuable, enjoyable, and consistent content. Customers are more savvy and more interested in content than ever. Deciding what content to post can be hard. You don't want to do what everyone else is doing, and you certainly don't want to push content that your ideal customer doesn't want. That's a waste of valuable time and money, and nobody has time for that.
The simple answer? Take a look at your most popular products. Products that perform well in your store are excellent choices to create blog posts and content around.
Use the MonsterInsights eCommerce addon to view reports about the top products your store has sold. You can easily look at each item and see how many you have sold, the percentage of sale, and the total revenue. Knowing this is key to not only efficiently running your store, but figuring out which content will perform best.
Repurpose your Content
Don't just post a new blog and hope for the best. You should be constantly analyzing data from your site to see what pieces of content perform the best. Using MonsterInsights, you can view detailed reports about your content. Choose your most popular content and repurpose it.
Repurposing content is when you recycle or reuse your existing content to expand that content's reach. Typically, you do this by transforming content into a new format.
It's much easier to use one new piece of content as the basis for a blog post, video, social media posts, infographics, and more. This lets your content work harder and get in front of new audiences, allowing you to expand your reach without spending a lot of extra time and money on each new piece of content.
4. Work on your Search Engine Optimization (SEO)
SEO is super important. And yet, many businesses don't take it seriously or let it happen by accident. It's time to give it the attention it commands. Consider that 93% comes from a search engine. Furthermore, less than 5% of internet users even make it to the second page of Google.
To get visitors, you MUST be on that first page. That may seem daunting, but it really isn't that difficult. It does take hard work and consistency. It won't happen overnight, but if you make SEO a priority, it can be done.
Optimize Your Online Store for the Right Keywords
Remember how we talked about using content marketing to grow your business? It means nothing if you don't understand the importance of SEO and how it can drive traffic to your online store.

SEO is a marketing technique that helps your online store appear in search engine results for various keywords. When done properly and consistently, someone will enter the keyword as a search term in google, and your online store will appear in the top results. Sound too good to be true? It's not.
Optimizing your store with different keywords is one of the most important factor in how Google ranks websites. No need to reinvent the wheel, friends. Use the MonsterInsights Search Console report to find out the best ranking keywords, and then optimize your site with them.
Make the Most of your Headlines and Meta Descriptions to Boost Click Through Rates
This is so important once you've done the hard work and are now ranking on search engines. Rank means nothing, nada, zilch if you don't get click throughs to your online store.
By now you should be familiar with the MonsterInsights Search Console Report. You can also use it to see the click through rates (CTR) for different search terms. If you have a keywork in the top 10 but it has a low CTR, you need to change the headlines and the meta descriptions.
You can add power words to make titles more interesting so that your potential customers want to click on the link. When it comes to headlines, each word matters, so choose them carefully. You can use A/B tests to figure out which headlines work best.
Meta Descriptions are also important. They should contain the high ranking keywords to help you appear higher, but also so web searchers know what they'll be getting when they click on your link.
Meta descriptions should be long enough that they are descriptive and give an idea of what your customers will gain when they click the link. Knowing your customers is vital- you have to know their pain points, what they're looking for, and the solution that you can offer to write effective meta descriptions. If your potential customers don't see a benefit from what they'll learn or gain, they will not click through.
5. Intentional Social Media Marketing
Social media is an ideal place to market. Think about this: how many times do you open Instagram, Pinterest, Twitter, etc, in a day? Your customers are, too. But the key to effective social media marketing is to do it intentionally. You don't want to just post and hope for the best. Doing so is not only ineffective, but a huge time waster! If you aren't careful, you could end up spending hours on social media with very little to show for it. But effective social media marketing that doesn't eat your time and drives traffic to your site? Yes, please.
Pinterest
If you aren't on Pinterest, you are missing out. For real. Pinterest is THE spot for online shoppers.
It's the ideal place to reach potential customers when they are considering new purchases.
Pinterest has over 250 million active users each month.
72% of active users use the platform to find new brands.
90% of users polled said that Pinterest gives them ideas on which products they would like to purchase.
Average sales order from Pinterest traffic is $50- more than any other social media marketplace platform.
That is powerful! Pinterest is particularly popular among groups interested in fashion, home decor, and DIY/handmade products. With visual search, Pinterest has been an absolute game changer to brands capitalizing on this powerful new tool.
It's not hard to get started. You can get your Pinterest rolling in just a few easy steps.
Create a Pinterest business account. This gives you access to ads and analytics. Analyzing your data is key to seeing what works and what doesn't. Remember- we're all about intentional social media marketing, so analytics is a very important part of your Pinterest strategy.
Write a bio. Make sure it is in your brand voice and makes it very clear what your online shop sells.
Make sure to include a link to your website
Set up a few boards with your most popular products
Pinterest also has Promoted Pins, which is paid advertising that pushes pins to the top of the search results. This helps you beat the competition and get your items pinned!
To make the most of Pinterest, you should be using the highest quality images that you can. Like Instagram, Pinterest is VERY visual, and if your photos aren't great, you won't get a great response.
Make sure you optimize your website for Pinterest, too! Add Pin buttons on all of your product images. This will help you to gain more followers, which means long after the purchase is made, your customer will keep seeing you on Pinterest. Out of site, out of mind (see what I did, there?) With Pinterest, you can keep your products in front of your customers and get more sales as a result.
Instagram
If you aren't using Instagram, again, you could you are majorly missing out on potential customers. Or maybe you already are, but you aren't getting much out of it. In case you aren't convinced on what a game changer Instagram is, check out these stats:
Over 1 billion active users each month
Over 70% of Instagram users are under 35
One third of the most viewed IG stories are from brands.
90% of users follow at least one business on the Gram.
Over 80% of users discover new products on Instagram.
After seeing a product that they like on IG, 79% search for more information and up to 45% make a purchase!
Encourage Social Proof
Social proof is incredibly important- 92% of consumers trust recommendations from their peers. 70% trust online recommendations from strangers.
Social proof can be in the form of reviews or showing off products on social media.
Encourage your customers to write a review and/or tag you on social media. You can do this with contests or giveaways, by asking nicely, or sending text messages.
Doing this not only shows others that the user trusts your brand enough to buy it, but also increases your social media presence.
Create Excitement with Giveaways and Contests
Giveaways and contests are the perfect way to grow your followers, increase engagement on social media, and bring new traffic to your website.
Contests and giveaways can help you quickly drive traffic to your online store. This helps you to get both new and current customers to visit your site. Once they are on your site, you can use different techniques to get them to stick around and buy products!
6. Make Sure your Website is Swaggy (and Easy to Use!)
So, let's say you did everything on this list. Your Pinterest is poppin', you have a ton of IG followers, you're on the first page of Google, and you're finally reaping the rewards of all that hard work. You now have website visitors from tons of different streams. It's your time to shine.

You need to make sure your website looks amazing and is easy to use, otherwise your visitors are going to leave and probably never return.
So, make sure your online store does everything it's supposed to. It's your 24/7 salesperson, so it needs to work hard.
Website Housekeeping
The first thing your website visitor should be able to see is how you can solve their problem. Do you have the products they want? Is it easy to use?
Over 75% of online shoppers say that the first impression of an online store is a major factor on if they purchase or not.
Your website should be easy to use and navigate. Products should look gorgeous and be presented in an enticing way.
Product Descriptions
When you have a lot of products (like a lot, a lot), it may seem easier to just copy and paste descriptions from the manufacturers website.
That is a fatal error, fam.
Not only are they boring and won't nail the sale, but Google will not like this one bit. This is known as content scraping, and it. Is. deadly. Google gives duplicate content a major side eye. When the algorithms and the Google Gods realize your descriptions are just copied, your store will be penalized as far as SEO. Resulting in a loss of all your hard work to rank. You'll see less traffic, less revenue, and less money in your pocket.
Writing unique product descriptions makes sure that you don't lose your ranking and helps you increase your revenues through higher conversion rates.
It's super easy to write awesome descriptions when you keep the following in mind.
Keep SEO in mind. Each product should have primary and secondary keywords throughout your product description. At the same time, this should happen naturally- don't just stuff keywords! Make it interesting to read while including them. The more specific your keywords, the easier you are to rank for them.
Define your buyer personas. Hopefully, you've already done this. If not, make sure you do! You should know exactly who your ideal clients are. Make a persona and this ideal client come to life through a customer avatar. You should know everything about them so you can know their pain points and solve their problems. Knowing them well makes it WAY easier to write to their tastes.
Make your descriptions easy to scan. On the internet, there is always something to distract us. Always. Whether it's royal family drama, cats, or another competitor, you have to make sure you keep your customers' attention. Scannable content helps do this.
Pay Attention to your Store's Load Time
Your online store has to load quickly so you don't lose traffic and sales. Customers don't have a high tolerance for waiting on a site to load. In fact, as soon as your load time reaches 3 seconds, the likelihood of your visitor leaving jumps from 32% to a whopping 80%.
Videos and images are one of the main reasons that load times increase. For an online store, this is problematic. Make sure you test your store's load times frequently and look for solutions.
If your store takes too long to load, you can compress images, embed video links instead, and delete unnecessary elements that can slow your site down.
Make your Checkout Process Simple


One of the most common reasons for abandoned carts is because the checkout process is too complicated or customers have questions about the product. If you're using SMS marketing, you should already have eliminated questions.
So, it pays to make sure that your checkout process is simple. Make sure that you:
Allow a fast guest checkout process
Make sure the check out process mobile friendly
Offer multiple payment options
Eliminate unnecessary buttons, text, and navigation options
Final Thoughts
SMS marketing, optimizing your online shop for mobile, content marketing, making your website beautiful and easy to use, focusing on SEO, and using social media intentionally are sure fire ways to make your online store grow. It won't happen overnight, but with consistency, and hard work, you will see more growth!
SMS marketing for retailers is one of the best ways to get potential customers to your site, over and over again! As customers become more and more internet savvy, they are going to appreciate permission based marketing more than ever.
The best way for small businesses and online retailers to stay connected with customers and employees is through text message marketing, which has an over 500% greater engagement rate than emails!
Using this technology is an amazing way to get more traffic, more sales, and more money! VOXOX is the #1 mobile first, 5G enabled communications platform for small businesses. Start your free trial here.
DON'T MISS THE LATEST
Get updates in your inbox