Presented by the San Diego Business Journal (SDBJ), the 9th annual 2015 CFO of the Year Awards recognize San Diego financial professionals for the roles they play in the success of their businesses and their positive impact on the company.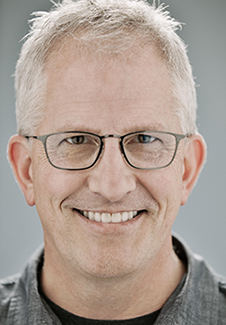 As Voxox CFO, Jim Krupiarz manages critical tasks for the company, including strategic planning, financial reporting, investor relations, financial modeling, corporate governance, and more. Jim's meticulous preparation of financial statements, analyses, and reports for the company has played an integral role in maximizing company growth.
Furthermore, in 2014 - for the first time in the company's history - Voxox was named to Deloitte's Technology Fast 500™, which is a prestigious, accounting-based accomplishment. Voxox ranked number 224 out of the 500 fastest growing technology, media, telecommunications, life sciences and clean technology companies in North America. Jim was instrumental, not only in reporting data and compiling the submission information for our winning nomination, but also in the role that he played these past years as CFO in all that he's accomplished.
CFO of the Year Award winners will be announced at the awards ceremony, which takes place on Tuesday, March 31, 2015 from 4-7p.m. PST at the Paradise Point Resort & Spa. For more information about the event, please visit here.