Facebook to Text Marketing: Convert Your Social Media Followers Into SMS Subscribers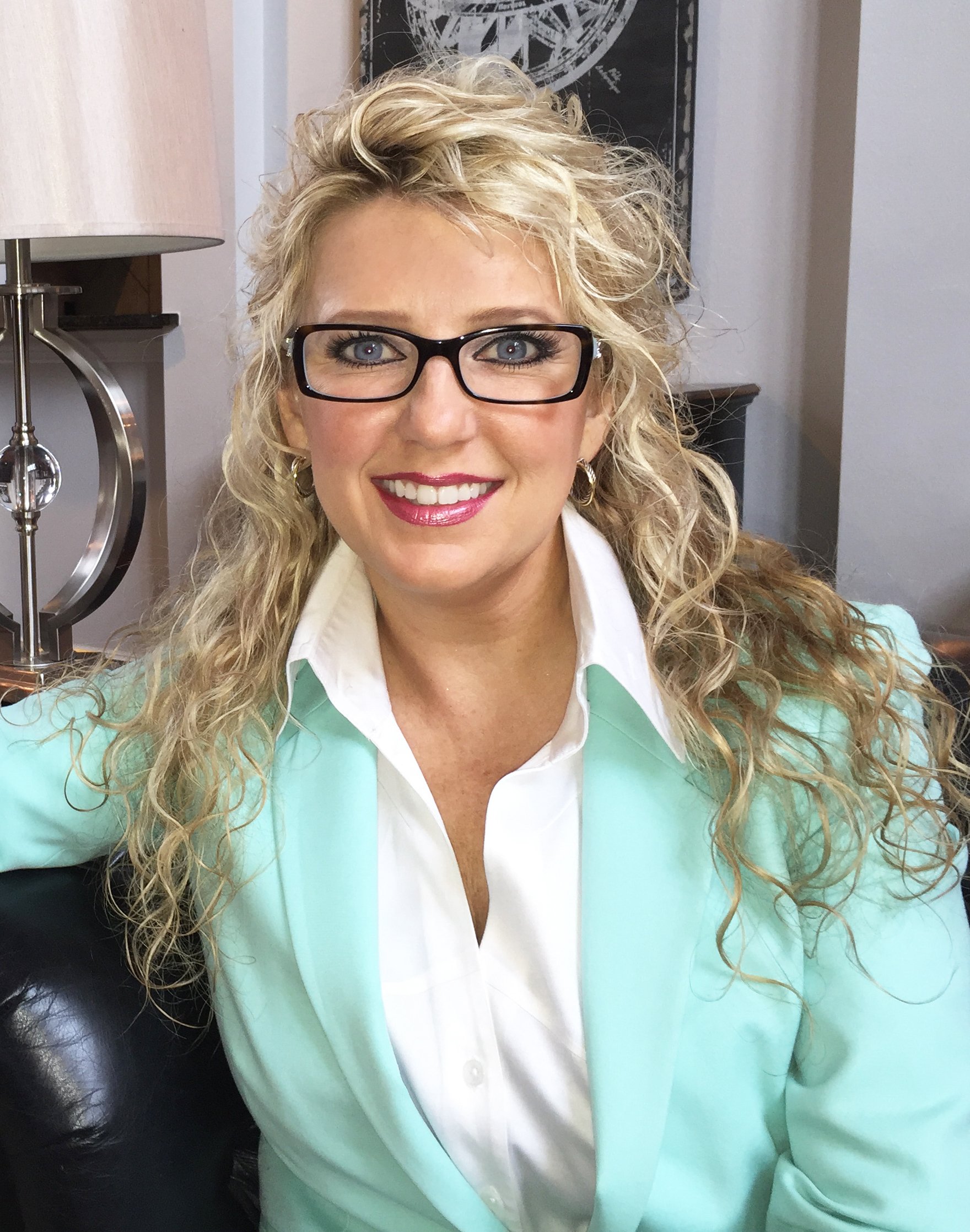 Written by Staci Wallace
|

April 2, 2021
|
4 minute read
Text marketing is a powerful medium for boosting consumer engagement, cementing customer loyalty, and driving sales across industries.
In the digital age, there are literally more smartphones on the planet than humans. We live in a mobile world and as such, SMS messaging is a staple method of communication for people across generations.
Recent studies show that text messages enjoy a 209% higher response rate than phone, email, or even Facebook communications.
And, given the fact there are 2.7 billion active Facebook users across the world, this level of response is impressive, to say the least.
Not many business owners know this, but there is a valuable crossover between Facebook and SMS marketing. If you can convert your Facebook followers into engaged SMS subscribers, you will:
Accelerate the growth of your audience.
Increase customer loyalty and retention.
Boost your brand awareness.
Improve your sales & revenue.
With the right approach, Facebook to text marketing is achievable. There are different ways of converting Facebook followers into SMS subscribers—and we're going to tell you about them now. Feel free to check out our video below, or continue reading to learn more!
Launch a Facebook contest
Competitions or contests are useful tools for driving engagement and helping your Facebook content travel further.
By running a simple Facebook contest asking your followers to sign up for SMS updates to access competition details, you will encourage incentivized signups.
Once a Facebook follower signs up as an SMS subscriber for competition details, they are likely to engage with your text messaging content immediately.
Give them a reason to stick around and you're likely to convert them into a loyal longterm SMS subscriber.
Quirky clothing brand, Qwertee, for example, launched a competition asking fans to like its page and submit their email address for a chance to win a free t-shirt.
This simple yet effective approach earned the brand thousands of new followers, many of which became loyal long term subscribers. This simple yet effective approach will work incredibly well for SMS sign ups too.
Connect with followers through Facebook Messenger
When it comes to converting Facebook followers to SMS subscribers, sometimes the direct approach works best.
Facebook Messenger is one of the platform's most popular features and by reaching out to your followers directly, you stand an excellent chance of encouraging them to become SMS subscribers.
For maximum success, you should analyse your platform data (post likes, comments, and shares) to find out when your followers are most active or engaged.
Armed with this new found information, you can send your followers a personal message at the right time, addressing them by their name and offering an incentive to sign up to your SMS service.
You could base your incentives around gaining access to exclusive content, earning a sign up discount or both—the choice is yours.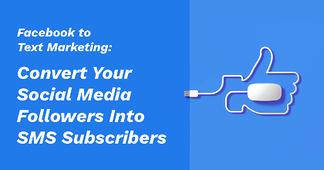 The point here is:
Be conversational and personable in your approach, give your followers a practical reason for subscribing to SMS, and you will increase your conversion rates.
Use your page's CTA button feature to encourage sign ups
Every Facebook brand or business page offers the option to add a call to action (CTA) that prompts visitors or followers to do something specific like 'call', 'visit a page,' 'shop', 'watch a video'...the list goes on.
Create an SMS-based CTA button for your Facebook page that asks your followers to 'Sign up for SMS' and you will increase your text message marketing conversion rates.
Adding CTAs to your Facebook page can boost click-throughs by 285%—a simple yet effective measure to drive SMS subscriptions on a sustainable basis.
Create paid Facebook ads
If you get paid marketing ads right, they offer an excellent return on investment (ROI).
Setting up paid marketing ads for Facebook is a simple process that allows you to customize your content for specific segments of your audience based on demographic information like age, sex, geographic location, and personal interests.
By publishing sponsored posts and running them at times when specific segments of your audiences are most likely to engage, you will encourage click-throughs and encourage people to sign up for your SMS subscription service.
Creating a sense of urgency or exclusivity will boost the performance of your paid posts. Messaging like 'Join our VIP SMS member's club for exclusive news, deals, and early bird product access' or 'Sign up to our SMS updates and get 25% off your next order—hurry, offer ends soon', for instance, are likely to prompt action and drive conversions.
Creating consistent and targeted ads will help you get a steady stream of SMS subscribers over time and is worth your time and consideration.
Join the conversation
One of the most powerful ways to convert Facebook followers into SMS subscribers is by joining the conversation.
Today's consumers favor brands that listen and share similar values to their own. That said, by paying close attention to the conversations your followers are having on Facebook based on relevant subjects, you can tap into them on a personal level, sparking engagement in the process.
By exploring hashtags or content related to your niche or industry and gaining an insight into what makes your followers tick, you will be able to join the conversation, sharing valuable content or insights that are likely to resonate with the right people at the right time.
By positioning yourself as an approachable industry expert that takes the time to talk to your audience on a personal level, you will build trust.
Once you've nurtured these consumer relationships on Facebook, you will be able to communicate the value of your SMS service in a meaningful, organic way, which in turn, will prompt more people to subscribe.
"If your plans don't include mobile, your plans are not finished."—Wendy Clarke, renowned global brand strategist
Keep your newly-acquired Facebook to SMS subscribers happy and they are likely to become brand advocates. Word of mouth is still a potent promotional force in today's world and the more people that tell their friends about your SMS service, the faster you will grow your business.
Take these practical approaches and you will convert your Facebook followers into valuable SMS subscribers—squeezing every last drop of value form your social media marketing efforts in the process.
Best of luck.
To help you keep your subscribers inspired, engaged, entertained and ensure they stick around, read our guide on how to set up a successful text marketing campaign.
DON'T MISS THE LATEST
Get updates in your inbox