Free texts and calls using VoIP
So you're finally ready to get free texting and calling with Voice over IP! Smart move. And you've decided to use Voxox. Even smarter move. Consumers have begun using VoIP to save money on local and long distance calls and avoid data charges. Because VoIP apps run over the top (or OTT) of your current cellular service, you can minimize your monthly plan and use Voxox for unlimited free texting and calling in-network.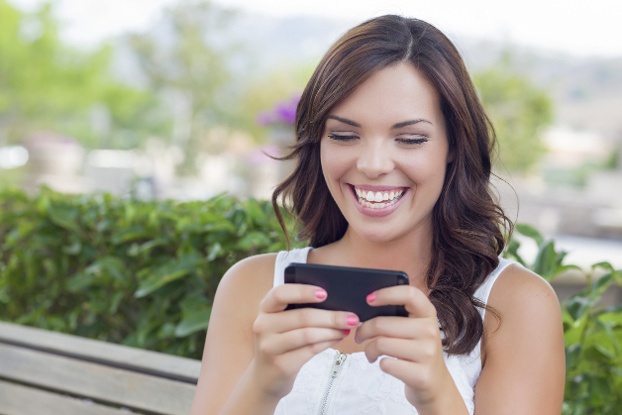 Getting started — the Download
Voxox has made it incredibly easy to get started. The Voxox app is available for free from the iTunes Store and Google Play or you can download it for free from the Voxox home page. Versions are available for both iPhone and Android, with a consistent interface across both platforms.
Getting to know you — Sign-up
You'll doubtless want to start calling and texting for free right away. But before you can do that, you need to sign up and choose your new free phone number. This is a real number you can give to friends and family. Those also on Voxox can enjoy unlimited free texting and calling with you.
Getting to know who knows you — Importing Contacts
The minute you finish sign-up, Voxox automatically imports your contacts and flags Voxox users with a logo. Those friends and family who don't yet have an account can be invited with just the tap of a button.
Using basic features
Navigating the Voxox app is simple with its elegant user interface. All functions are at your fingertips in the left-side bar.
To call or text, go to the Contacts tab to open the address book. Choose your contact and touch either the talk bubble icon or the phone receiver icon. If your contact is a Voxox member, your calls and texts are completely free! If not, you can still take advantage of some of the lowest rates in the industry. By the way, all of your incoming communications are free, regardless of whether or not the person is using Voxox.
Naturally, you'll want to send photos or videos right away. With the Media Drawer you can choose existing photos and videos, or take new ones right from your Voxox app. To access the Media Drawer, just tap on the "up" arrow in the lower left corner of the screen. The drawer slides open and you can chose from any media type, including fax and location sharing.
Are you in an important meeting or having lunch with your mom who hates it when you get phone calls? Just set your status to "Busy" and your contacts will know to try you again later. Other status options are "Available" and "Away." This lets everyone know that you're not ignoring them and you'll get back to them later. "Do Not Disturb" is for when you don't want to be bothered at all. With this feature on, no communication gets through and calls are sent straight to voicemail.
In the Settings tab, you can set call forwarding numbers, your caller ID (set this to whatever you want — more on Caller ID Spoofing next time)*, your calling mode and default country code.
**As of February 12, 2016 changes have been made to this feature. View this post for more information.
Beyond the basics
Next time we'll go deeper into your new free texting and calling app, introduce you to some of the more advanced features and get you on the way to becoming a Voxox power-user. If you just can't wait, take a look at this post: Q AND A: FREE TEXTING WITH VOIP