Making the switch to a hosted PBX phone system comes with a long list of benefits, but topping the list are the financial gains for businesses that adopt the services of a trusted hosted phone service provider. One of the biggest financial benefits of hosted PBX is the lower total cost of ownership (TCO), for the ability to reduce your upfront and ongoing costs of the system. When you replace your landline and outdated phone system with a hosted PBX phone system, only the actual phones are located in your office. The costs and responsibility of powering, maintaining, and supporting the phone systems are covered by the vendor and managed remotely. You only pay for the services that you need on a per user basis, and you can often lease the actual phones as well.
This translates to more predictable monthly operational expenditures and frees up internal IT resources for core competencies. But the savings don't end there. Here are a few more major benefits worth highlighting: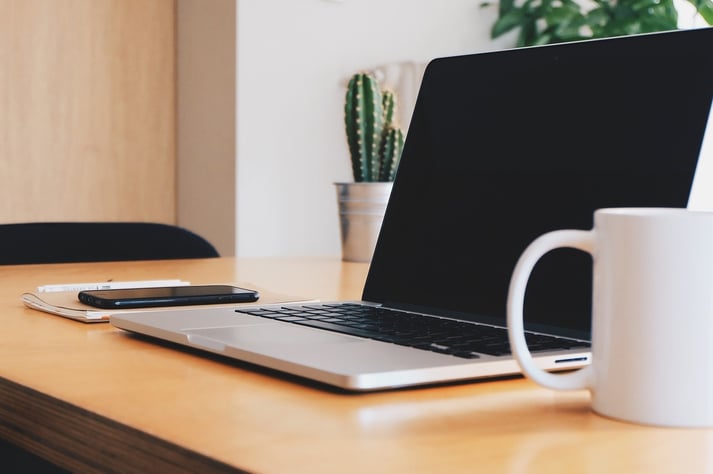 Slash your phone bill in half and make FREE calls between offices – With most hosted PBX plans, businesses can communicate within their own network of offices for free - no more paying for calls between different office locations. This is because "on-network" calls traveling over the Internet never actually hit the public telephone network. Further savings are realized for calling outside lines ("off-network"). The cost of VoIP is much less than a traditional phone line in general, sometimes as much as 50 percent lower.
Consolidate your service bills and vendors – For businesses that have more than one office or employees in more than one location, a hosted solution allows them to centralize billing through one provider instead of using a different local phone carrier for each location. One shared plan also opens up the possibility of pooled minutes for extra savings. The savings can continue beyond phone costs as well. Both phone service and Internet service can be carried over one connection for one consolidated service for both voice and Internet, resulting in added cost savings and convenience. This of course is another area where businesses must choose the right partner, because not all phone service providers prioritize the voice and data usage the same way. Voice calls should be given priority over data in order to deliver optimal Quality of Service (QOS). Just how much priority voice should have and how much bandwidth a business needs are all questions to cover with a service provider.
Make employees more productive – Leveraging the expertise and hands-on monitoring of a hosted phone service provider, allows your internal technical staff to focus on other revenue-driving projects. Some providers will even offer convenient web based portals for live and easy administration of the phone system and its desired settings, making the task of managing features and even adding and removing lines a quick task. A hosted solution can allow all employees to streamline their communications and boost productivity, either in the office or on the road. Some productivity boosting features include: call routing to office, home and cell phone numbers; conference calling; voicemail-to-email alert services; toll-free numbers; and a soft phone that enables them to leverage office phone features on the road.
Easily add and remove users and create peace of mind – Worried you might have to pay for phone lines or extensions you are only using part of the year? Maybe you have a seasonal marketing campaign and you need to quickly and temporarily add additional lines. With a hosted PBX system you can easily add and remove extensions and phones with simplicity so you only pay for the lines you need when you need them. Adding or removing lines as staffing requirements fluctuate is no longer the major configuration and system constraint headache it once was with traditional phone systems. Another perk of the system is when an outage occurs or natural disaster strikes, calls can be automatically rerouted to another office. Creating even more peace of mind and preventing financial loss, since the managed solution involves storage of activity, all of the call data can be backed up.
A hosted PBX system offers a wide range of benefits that all translate to lower costs for businesses looking to get the most out of their business phone system. When you take the affordable and predictable costs into consideration, and couple that with the suite of features that helps productivity and creating stronger customer experiences, it's shocking that some small businesses are still relying on landlines. There is a better way and we call it hosted PBX.