Everybody makes mistakes. Most of the time they're no big deal. You screw up, you fix it, you move on to your next one. Few mistakes are unfixable. But each of The Five Biggest Mistakes You Can Make with Your Free Calling App can easily be avoided.
Take a look at five key things you may be doing to miss out on the best VoIP experience.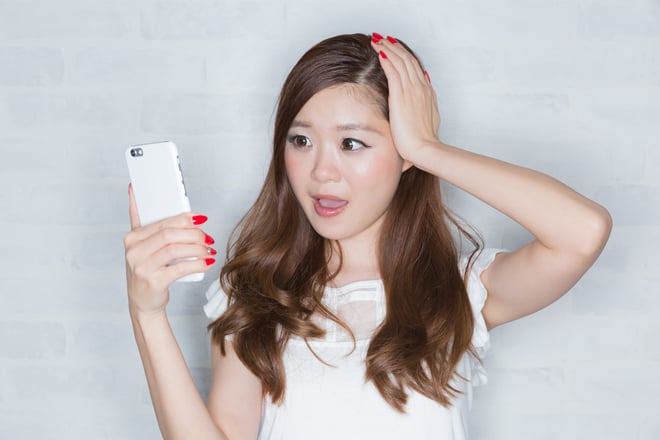 1. Not inviting others to your VoIP plan
Don't hold out on your friends — invite them to the party! Using your VoIP plan, in-network calls are unlimited and free. When you, your friends and family connect on the same plan, none of you will ever pay for a phone call to each other again!
VoIP makes it easy for you to grow your network. Apps such as Voxox, automatically import your contacts when you first sign up. Each contact page tells you at a glance whether or not they're on your network. Anytime you call someone out-of-network, you can invite them to join your VoIP plan with just the touch of a button.
There's no downside to it. One of the best favors you can do for your friends is to get them all using the same free calling app. When you invite others to join you, you're offering them a great deal. Think about it: Over half of your friends' emails are likely to be junk mail. When they see a message from you in their inbox offering them something of value, they'll be interested. Some are likely to sign up and call you right away!
2. Not using it just because someone isn't in your VoIP plan
You don't have to use your cell service to save money when calling people out-of-network. If an out-of-network call isn't free, that doesn't mean it isn't cheap. Voxox gives you competitive rates — out-of-network calls within the US are only one cent — and it's a great way to spread the word about free calling networks.
3. Not using your free calling app when traveling
When going on vacation, you can get a free phone number from Voxox to use while on your trip. It's a great way to keep in touch, especially when the people you're calling are using the same free calling app. You can even keep using the number once you've come home.
And speaking of Voxox, they have the most reliable international calling and texting of any other VoIP network. Call virtually any telephone in the world — mobile, landline or VoIP line — for super cheap or free.
4. Not using it for texting
Although VoIP stands for "voice over IP," you can text with it too. As with calling, all in-network texts are free and out-of-network are either free or super cheap.
5. Not keeping a lookout for VoIP promotions
It's like putting your phone savings on steroids. VoIP companies frequently hold promotions to continue growing their networks. Some will offer discounts or free minutes. Voxox, for example, "tops off" your account with $1 each month.* Using their incredibly low rates, you could talk to India for over an hour with that dollar.
Become a five-tool player.
Avoiding the big five VoIP app mistakes is half the battle. Become proactive. Invite your friends to your VoIP plan. Use your OTT app for all calls, both in-network and out-of-network. Be sure to use your VoIP app when traveling. Text liberally. Lastly, be sure to keep a lookout for monthly promotions. If you can make these five simple items into habits, then you're well on your way to the best VoIP experience available.
*Promotion ended as of SEPTEMBER 10, 2015. Please click this link for details**