At my high school there was a club for everything — chess club, photography club, debate club, surf club, drama club, magic club, knitting club, bicycle club, ukulele club — you name it, we had it. There was even a "Club Club" started by a friend of mine with an overdeveloped sense of mischief. If you were so inclined, you could sign up for any number of them or start a new one of your own, like my friend did — although maybe not quite so cheeky.
Now there's a club of sorts specially created for Voxox users. It's not a place where you can go and workout or perform feats of magic, and you don't need a membership card. The Voxox Community Forum is a place to sign up and connect with other Voxox users who are passionate about the same things you are. Ask and get answers to your questions about using Voxox, give your feedback and ideas, and share your knowledge and suggestions with others in the community. In short, it's a place to give and to get.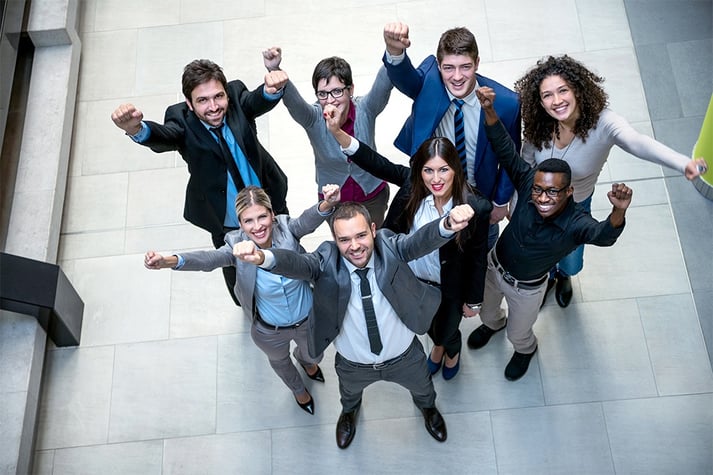 Discussion Topics
In the Voxox Community Forum, you're likely to find answers to questions you didn't even know you had. Search categories for Android, iPhone, Mac or PC desktop, get the latest Voxox news, file or read bug reports or just stop in to the Chat section and see what all the buzz is about.
Peer Power
In a world where knowledge is king, getting the right knowledge to the people who need it can be a challenge. The connected community format takes the concept of peer-based support to new levels. Where trained technical support is stretched thin, power-users are stepping up and offering their wisdom to new or frustrated users free of charge.
And it's not just the power-users who are showing off their smarts. No matter how new or experienced you are with Voxox, there's always someone who can answer your questions or someone you can help with your answers. You never know how much you can contribute until you put yourself out there!
The Gurus
Along with users, the Forum is populated by the Voxox technical support team who can answer literally any question you might have about using the app. As you continue to increase in your Voxox prowess, you might consider becoming a Community Champion. Champions answer questions in the community and encourage other users to get involved. The criteria are pretty simple: You're a Voxox user who likes to answer questions, contributes to the forum, follows the rules and maintains an active presence in the forum community.
This is your chance to become a guru yourself! As with true gurus though, the payment you receive for your services is intangible.
Start a conversation
In the Forum, there are opportunities to share your opinions and give feedback, get answers, respond to polls and start conversations about all things VoIP. Do you have an idea, a favorite feature, a story about how using Voxox has made communication with your friends and family easier, better, cheaper? It takes just a minute to sign up and take your user experience to the next level. Or maybe even elevate someone else's experience!
To learn more about the Voxox Community Forum — the "official" Voxox users' club — see the blog post, "Top Ten Reasons to Download Voxox (Part 1)." You can also go straight to the Forum and sign up. Become a part of something bigger today!