We're excited to introduce you to our latest addition to the Voxox management team -- Debi Yphanties, our new VP of Wholesale Sales. Check out her story in the press release about Debi's appointment (below) and tune in tomorrow for a follow-up post with a short Q&A with Debi about her vision for wholesale sales leadership in 2019.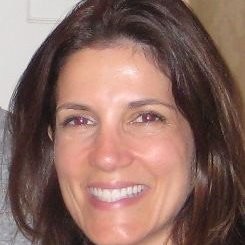 Voxox Appoints Debi Yphantides as VP of Wholesale Sales
Yphantides adds more than 20 years of expertise growing enterprise and wholesale clientele locally and globally
SAN DIEGO – December 11, 2018 – Voxox®, innovator in unified cloud communication solutions for businesses, today announced the appointment of Debi Yphantides as VP of wholesale sales. In her new role, Yphantides will be responsible for expanding the company's worldwide account base of wholesale voice and SMS accounts. Voxox cloud products and services include: hosted IP-PBX, SIP Trunking, a wide array of wholesale services, including high volume SMS, and the company's flagship virtual PBX service, Cloud Phone.
"Debi is very well respected in the industry and we are lucky to have her," said Bryan Hertz, CEO and co-founder of Voxox. "Our wholesale business has been growing every year and Debi will help us get more visibility for our wholesale products to take the business to the next level with customers and partners."
Yphantides brings more than 20 years of telecommunications industry sales experience in global wholesale carrier and OTT relations, wholesale voice, data and SMS services, and enterprise, channel and wholesale sales team recruitment and management. Recently she was the VP of sales and marketing at TNCI (now Impact Telecom). During her four year tenure there, she ran multiple sales departments and sold globally for the company, including to accounts such as Skype (Microsoft), Google, Twilio, and Bell Canada. Prior to this, Yphantides held key sales leadership roles with telecom players, such as: Allnet, Frontier Communications, Teleglobe USA, Qwest Communications, France Telecom Networks Carriers USA and Level 3 Communications. She has been recognized for her revenue production with a variety of sales awards over the years.
"I'm thrilled to join the Voxox team to ramp up wholesale sales across products and regions," said Yphantides. "2019 is just around the corner, and we are looking forward to another exciting year of growth for Voxox."
For more information about the Voxox management team, please visit https://www.voxox.com/about-voxox/.