Our Hosted PBX solution just won the 2014 Unified Communications TMC Labs Innovation Award! Winners were announced via TMCnet press release this week and will be published in the December issue of INTERNET TELEPHONY magazine. The TMC Labs Innovation Award honors products that have demonstrated innovation, unique features, and noteworthy developments toward improving communications technology.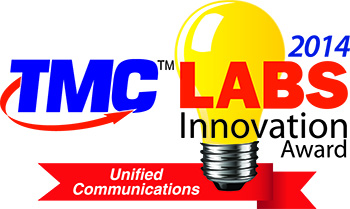 Here's what TMC CEO Rich Tehrani, TMC had to say about the competition and winners:
'TMC Labs honors companies that uphold the highest standards in advancing unified communications solutions. Trend-setting companies that launched a new product or made an outstanding improvement to an existing application were singled out. The TMC Labs engineers have extensive knowledge of the UC market and selected only those companies that demonstrated their out-of-box thinking to transform the industry. Congratulations to all the winners.'
Did our Hosted PBX solution peak your interest? More info here!