Today is an exciting day for Voxox because we have received 13 recognitions/awards across all of our business units within a two-quarter period. We have seen a tremendous amount of momentum surrounding all of our business units in 2014. This momentum has extended past our customers, and into leading media sources that recognize organizations for various industry awards. This is a testament to the products we have carefully crafted and the team we have built.
Voxox is quickly becoming one of the leading brands in unified cloud communications for businesses and consumers. For businesses, we provide an extensive suite of carrier-grade business phone solutions, which include hosted IP-PBX, SIP Trunks, high volume SMS service, Cloud Phone and a deep portfolio of wholesale services. Our award winning unified communications platform in the cloud is what enables us to build powerful and scalable applications. For consumers and our operator partners, we deliver innovative mobile and desktop applications that integrate voice, video, messaging, fax, media sharing and more. Take a moment to read the news release below.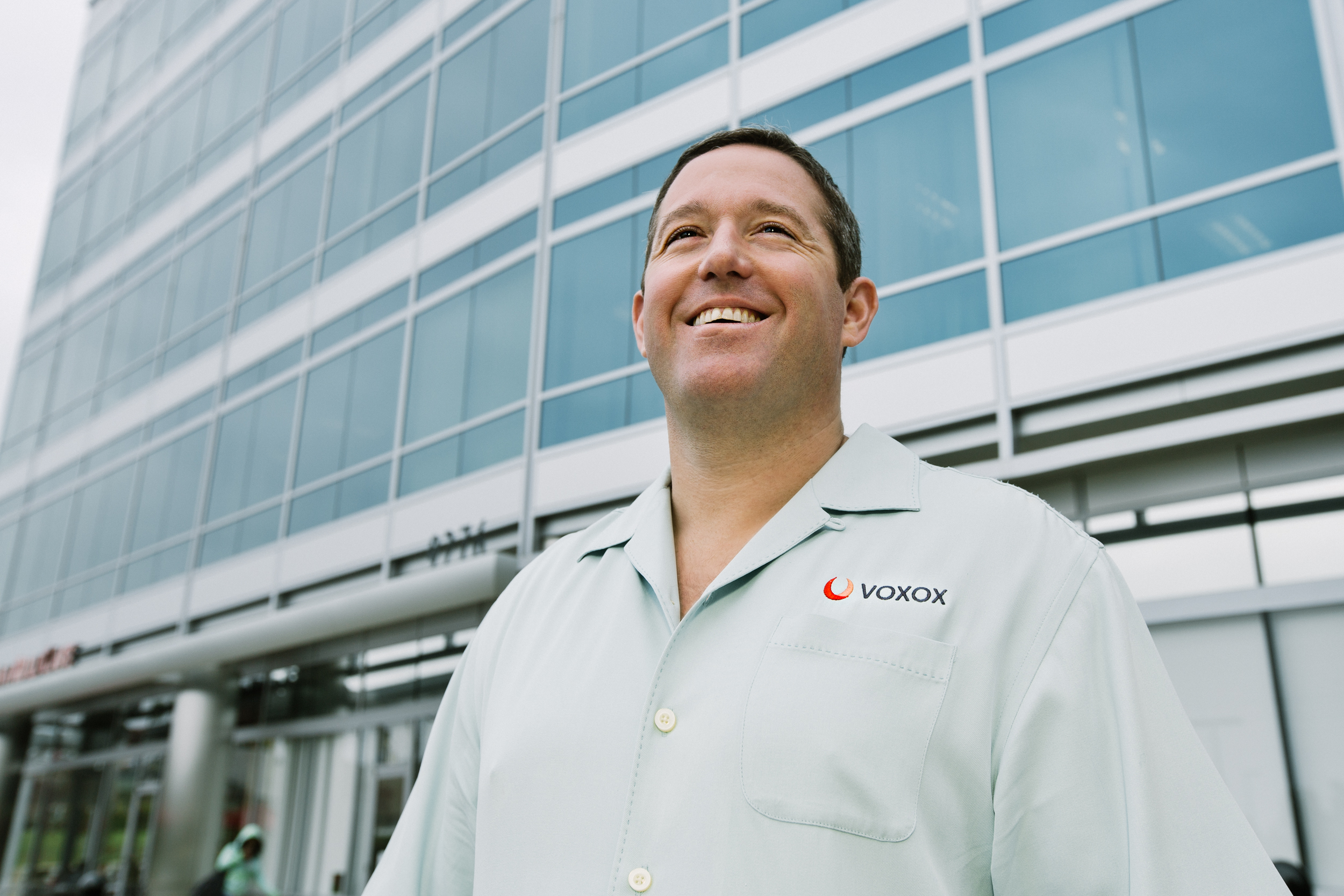 SAN DIEGO--(BUSINESS WIRE)--Voxox®, the most comprehensive cloud-based rich communication service for consumers and businesses, today announced that the company has achieved a new company record for its third-party recognitions throughout the first half of 2014. The honors, which span all business units, come from well-respected industry organizations, such as FierceWireless, TMCnet, GetVoIP, VoIPReview.org, Silicon Valley U.S. (SVUS), and others.
"Voxox is working tirelessly to establish the communication experiences of the future"
"Voxox is working tirelessly to establish the communication experiences of the future," said Bryan Hertz, co-founder and CEO of Voxox. "We are honored that so many influential industry organizations have recognized our efforts, validating our position as an unrivaled unified communications leader and innovator."
Consumer App: The Voxox app (iOS, Android and desktop) offers consumers an unmatched combination of communications features, such as free worldwide calling and texting to all phone numbers, two-way electronic faxing, on-the-fly language translation, and much more. In the past two quarters, the Voxox app was recognized for showcasing innovation in the wireless space and significant user growth:
FierceWireless Fierce15 (June 2014)
Globee GOLD Award by SVUS – Customer Base Growth (June 2014)
Cloud Phone: A virtual PBX service, Cloud Phone empowers small business owners with a dedicated toll free or local business telephone number that can be forwarded to a user's existing phone, supports multiple employee extensions, and offers convenient telephony features, such as call routing and transcribed voicemail-email delivery. The all web-based service is managed through a sleek user interface and can be set up in under a minute. Launched in February 2014, Cloud Phone has already won multiple awards for its simple yet effective phone solution for one-to-10 person businesses:
TMCnet 2014 Communications Solutions Product of the Year Award (June 2014)
GetVoIP's Top 10 Rising Stars – #1 – Voxox / Cloud Phone (May 2014)
TMCnet Mobility Tech Zone Award (May 2014)
Cloud Phone continues its award-winning streak into the second half of 2014, having just been named a winner in the Stratus Awards by the Business Intelligence Group, and the IT Labs Innovation Awards by TMCnet.
Hosted PBX & SIP Trunking: Voxox's award-winning Hosted PBX offering caters to businesses with a physical presence – the customer can purchase or lease desk phones from Voxox, and the rest of the responsibilities of maintaining and supporting the phone system are covered by Voxox and managed remotely via the cloud. Voxox also offers SIP Trunking for businesses that have already invested in traditional phone equipment but would like to leverage VoIP rates and features. Both products have received recent recognitions:
TMCnet 2014 Communications Solutions Product of the Year Award – Hosted PBX (June 2014)
TMCnet 2014 Unified Communications Product of the Year Award – Hosted PBX (June 2014)
GetVoIP's Top 10 Rising Stars – #1 – Voxox / SIP Trunks (May 2014)
Wholesale: Voxox's CLEC operations, robust nationwide infrastructure, and long-standing carrier partnerships enable the company to provide a full suite of reliable, high-quality, cost-effective wholesale carrier services, including telephone numbers (DIDs), local and long distance calling, toll free numbers, SMS solutions, audio conferencing services, and more. Honors earned in 2014, to date:
VoIP-Catalog.com – Top 3 Wholesale VoIP Providers 2014 (June 2014)
VoIPReview.org – The Leading Wholesale VoIP Providers of 2014 (May 2014)
MyVoipProvider.com – Best Wholesale VoIP of the Year (May 2014)
Corporate: As a rapidly expanding business with a focus on excellence, Voxox has demonstrated the impact of its growth with the following company recognitions:
Globee GOLD Award by SVUS - Voxox Employee Growth
Globee BRONZE Award by SVUS - Customer Service or Contact Center Team of the Year
All of the above award-winning products and services are powered by the Voxox proprietary unified communications Service Delivery Platform. For more information about Voxox and its award-winning products and services, please visit:www.voxox.com.