SMS vs. Email Marketing: Which Provides the Better ROI in 2020?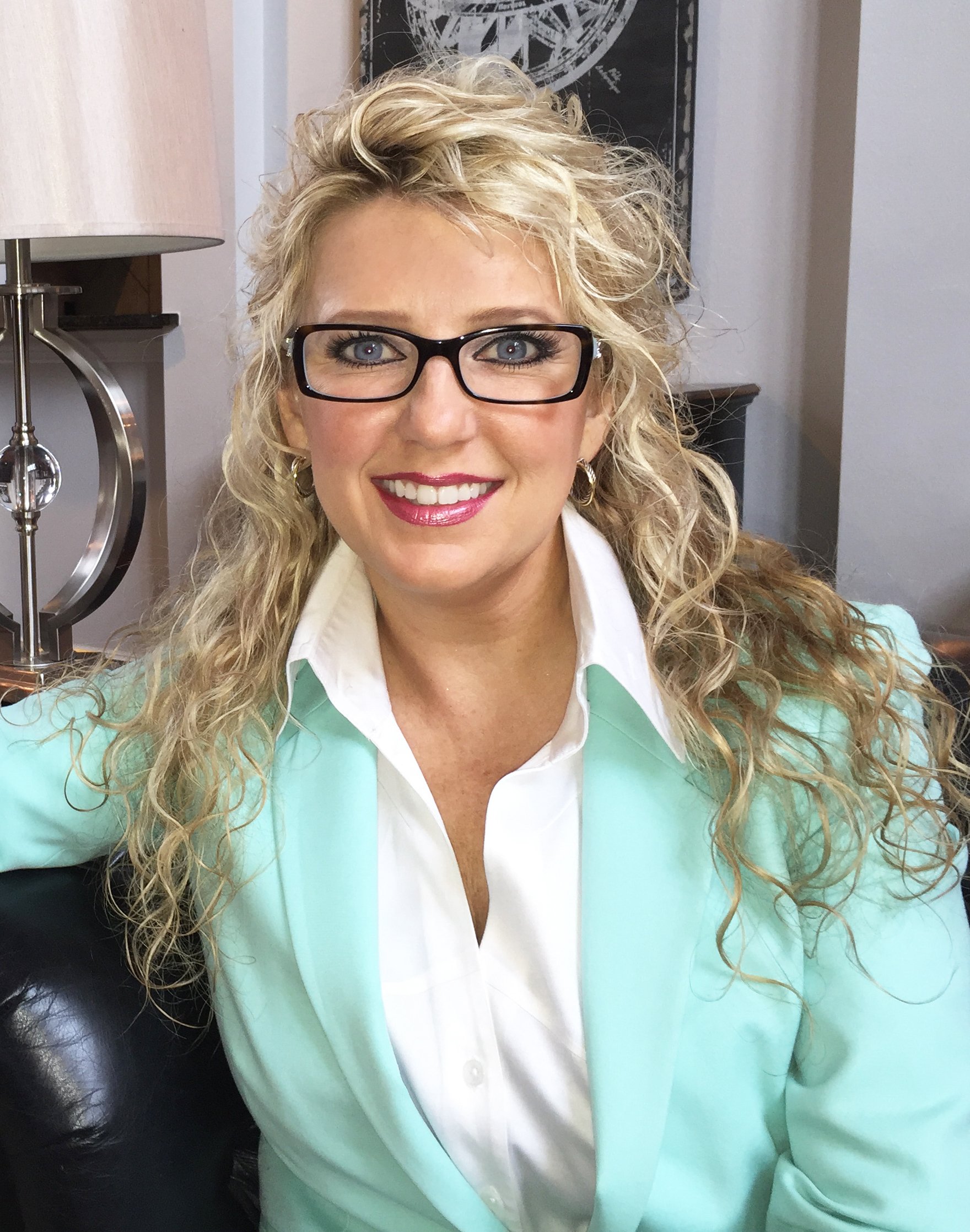 Written by Staci Wallace
|

April 2, 2021
|
5 minute read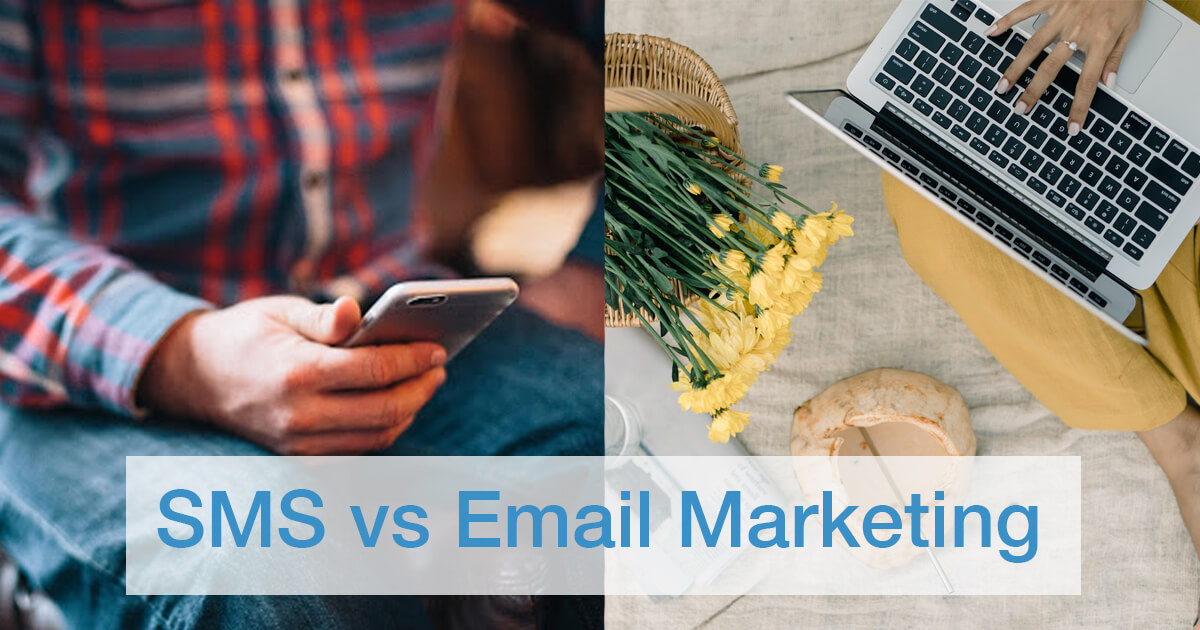 SMS vs. Email Marketing: Who Wins In The Effectiveness Stakes?
In the ongoing battle for consumer attention, any medium that can incite customers to take action is worth its weight in gold.
But if you've already established that someone is engaged with your brand, product, or service – to the extent that they've already given you their details and opted in for 'marketing-related content' – it's easy to think that the job is done.
Think again. The hard work starts now! It's just a question of creating an offer and getting them to act on it. Simple, right?!
In situations like these, you need to draw on that wealth of opt-in data. The question is 'how?'
You have two options: email or SMS. The one you select should always be the one that will have the most impact.
But as you'd expect, there are numerous factors to consider – like the purpose of your message.
Let's look at email marketing vs. SMS marketing in more detail - watch the video below or continue reading!
SMS and Email – The Stats
As far as digital media goes, let's be honest, both email and SMS are not, well, considered the 'sexiest' of the bunch.
At least not when you look at the advances in areas like programmatic advertising, social media influencers, in-game formats – or emerging technologies like Virtual and Augmented Reality.
But, truth be told, both email and SMS – as you'd expect – still deliver.
This is no doubt largely due to the continued rise of global mobile usage and the corresponding shopping, lifestyle, and communication trends that marketers can tap into.
According to Cisco's Global Mobile Data Traffic Forecast, between 2017 and 2021, mobile data is predicted to surge by up to 700%.
On the face of it, you'd expect that to be tremendous news for SMS, but email stands to benefit from this massive uptick too.
After all, more people access email via their mobile devices than desktops, with research showing that 75% of Americans use their phone to check emails.
So how do both channels actually stack up?
| | | |
| --- | --- | --- |
| | Email | SMS |
| Deliverability | Nearly half go to Spam folder | Direct to inbox |
| Open Rates | 20% | 98% |
| Response Rates | 6% + 90 mins average response time | 45% + 90 secs average response time |
| Click Thru | 3% on average | 19% on average |
Deliverability – Email has one major issue here: spam filters. Apparently,

49% of the 120 emails we receive per day

go straight in. SMS has no such issue.
Open Rates –

Stats from Gartner show

that SMS dominates where open rates are concerned –

98% compared to email's 20%.

Response Rates – It's not hard to presume that SMS wins in terms of response rate –

45% against email's 6%

. But it also comes out on top where time is concerned too – it takes 90 secs to reply to an SMS and 90 minute to respond to an email.
Click Through Rates –

SMS' 19% average CTR

might sound paltry looking at other stats, but considering email gets just 3%, it's not so bad after all.
Cost Per Acquisition – Email has the upper hand here for sure, given they are free to send (depending on the email provider you're using) and with SMS messages, network charges apply – and vary considerably.
These stats don't tell the whole story though. Significantly more emails (260 billion) than SMS messages (a mere 26 billion) are sent every day.
One of the main reasons for SMS' improved performance is likely to be its novelty – as well as its immediacy and poignancy. But that doesn't mean that email is ineffective.
It's clear the two have contrasting, yet ultimately complementary, use cases.
Email: The Silver Fox of Digital Marketing
Email may be as old as the internet itself (for the record SMS is even older…) but it's certainly not going anywhere from a marketer's perspective – despite ongoing proclamations that it's dead or dying.
Quite the opposite in fact. A Statista survey demonstrates that the number of email users is growing – and could be nearly 4.5 billion in the next few years.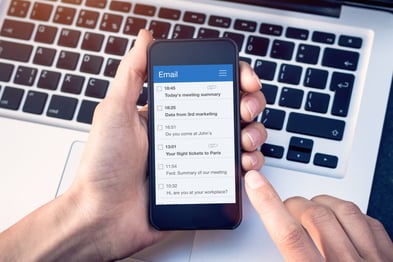 From a marketer's perspective, a Clutch report shows that email marketing remains a strong third position in the SME channel of choice – behind websites and social media. And no less than 73% of marketers believe email gives them the best ROI
But how is it being used? In as many ways as you can imagine. With so many customizable templates, the ability to add text, images, and even video into a single email, as a marketing channel its use is diverse.
From newsletters to exclusive offers; invitations to event tickets; delivery confirmation, sales announcements, content marketing – you name it, you can email about it.
Where it gets interesting is when you have access to specific insights about who's engaging with your content, and using email strategically to push them along the conversion funnel.
In these circumstances – usually related to B2B sales – email is great at providing the slow burn that these marketers need.
SMS: Required Reading For All
Any message that requires an immediate response, is urgent, or is intended to be very direct in its approach would be a great candidate for an SMS campaign.
With SMS marketing there's no room for anything other than a straightforward, to-the-point message.
This is both a challenge and an opportunity. It streamlines the message for one, giving the recipient a certainty about whether something's of interest or not. But that means, from a creative perspective, the offer needs to be crystal clear.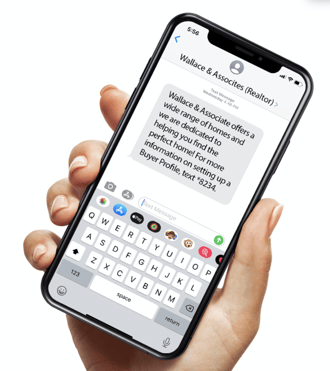 This is why SMS is great for sending offers – such as discounts and promotions – and can work well as event appointment reminders, and even prescription refill prompts.
But it's not as passive a channel as one might think. Many brands are using SMS as a conversational channel, especially smaller businesses making more personal connections with customers.
However, according to the same survey conducted by Clutch, (see above) while nearly half (47%) of small businesses in the US spend less than $10,000 per year on marketing, SMS doesn't even register in the popularity stakes.
By the way: if you decide text marketing is the way to go, we put together a list of 6 SMS marketing best practices you need to check out!
So...Which is Better? Email or SMS?
As part of a broader brand experience – one that's consistently joined up across different touch points in the customer journey – it stands to reason that both email marketing and SMS have an opportunity to play their individual parts.
Context counts.
The choice of channel depends on the purpose of each message you're sending, the type of customer it's being sent to, as well as the sector or industry your business is in.
While you wouldn't necessarily expect a SaaS vendor to send an SMS offer to a prospective customer; for a laptop retailer looking to shift some older stock with a week-long sale, SMS is ideal.
But, that's not to say the retailer wouldn't use email marketing in place of or as well as SMS.
A visual message, showcasing the models on offer, the extent of the discount, as well as a reminder of where their store (or website) is located is likely to be just as effective in getting an engaged customer's attention.
However, with the insight gleaned from the email open rates, it's possible to use SMS to target those that actively engaged with the email – deploying it as a final push to remind them of the sale.
In fact, if used together in this way, a simple SMS can boost email open rates by as much as 30%.
On the flip side, a SaaS provider, who would largely use email as a conversation starter with B2B customers – to reinforce their software's capabilities, use cases, and their team's expertise – can also leverage SMS for additional engagement; such as prompting a prospect to call them directly, or to send them a link to a meeting invite that can be saved in their mobile calendar.
So all things considered, it's not possible to pick whether SMS or email is most effective, as both deliver differently in different ways.
However, if it's immediate attention you're looking for, and a rapid response to a timely offer – something that's more likely to be read, understood, and acted upon in seconds and minutes rather than days and hours – then there's only one clear winner.
(Hint: it's not email!).
VoxDirect helps businesses stay connected with unlimited texting capabilities, click-worthy campaigns, and cutting-edge personalization tools.
DON'T MISS THE LATEST
Get updates in your inbox