9 Industries That Can Truly Benefit From Text Message Marketing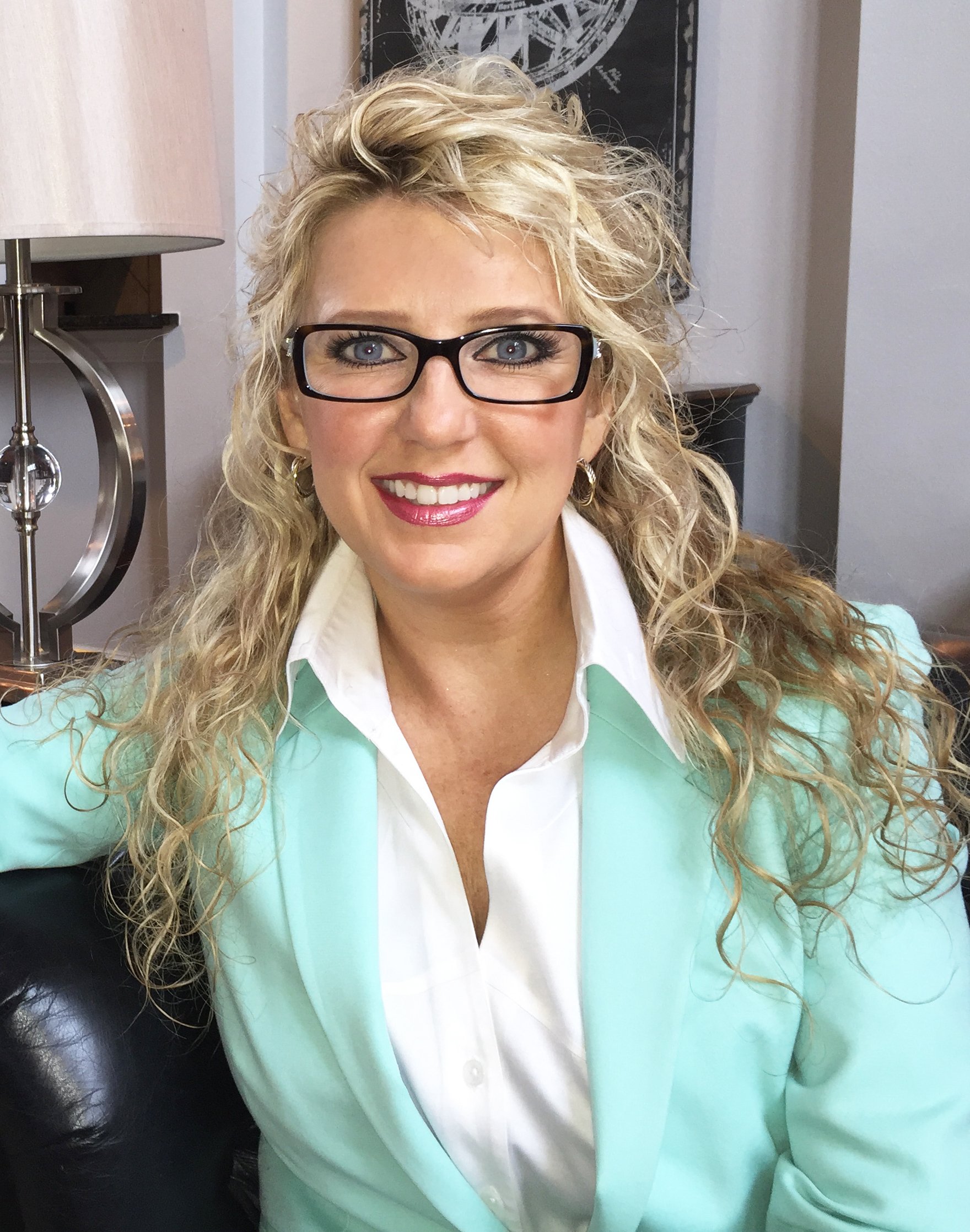 Written by Staci Wallace
|

April 2, 2021
|
6 minute read
The incredible benefits of text message marketing are clear. From a whopping 98% open rate to a 209% higher response rate, text message marketing provides direct and immediate results.
Small businesses worldwide have capitalized on this cost-effective tactic to grow revenue, connect with customers, and boost loyalty programs.
If you're still not convinced how text message marketing can help you meet your marketing goals, read about seven amazing benefits here.
When you think about which industries should use SMS marketing, there are some obvious choices: eCommerce, restaurants, medical offices, etc.
And yes, small businesses in those industries have seen success using text message marketing (we'll explain more on that below); but, there are a variety of other industries that can use this tactic to generate results as well.
If your small business is in one of the following industries, consider using SMS marketing.
VoxDirect makes it incredibly simple to set up and run campaigns -- and consumers appreciate this tactic too.
In fact, 75% of people wouldn't mind receiving an SMS text message from a brand after opt-in.
Read on or watch the video below to find out which industries should consider using text messages as part of their marketing campaigns.
Restaurants
To keep up with local health guidelines, your restaurant has probably had to change the way it serves customers. Maybe you've started curbside pickup, or perhaps you are now offering patio seating.
Either way, you want customers to know that you are open for business. Text messages provide a comfortable, non-intrusive way to offer your loyal customers discounts and deals and explain any dining procedure changes.
Consider this: it's 11:30 am, and you know people are starting to think about lunch. You could text your stellar customers a buy-one-get-one deal to make sure they remember to stop by your restaurant for lunch.
What's great about text message marketing is that you can segment lists. So maybe you don't want to offer that deal to hundreds of people - that's OK! Instead, create a "loyalty list" of customers that keep coming back. New customers could get a different offer and potential customers an even different message.
List segmentation is simple to set up and maintain and offers customers a more personalized marketing approach.
How restaurants can use text message marketing:
Schedule texts for reservation reminders.

Send SMS when a pickup order is ready or when a delivery person is on the way.

Offer exclusive deals and discounts to customers.

Mass message staff with schedules and shift updates.

Send promotional texts to customers with new menu items and events.
Use our top performing restaurant text message marketing templates to get started.
Real Estate
If you work in real estate, you know that you have a hectic job. From fast closings to multiple showings, agents have to juggle a lot at once.
One frustrating aspect of the job is when your client forgets about appointments or an important deadline. And since people don't always check their voicemail, important information can get lost.
Text messages can help keep everyone on track. You can send appointment reminders, new leads, any changes in showings, and more. Your clients can easily add any critical dates to their calendar, so they don't miss anything.
The last thing you want is an inspection or appraisal to come in late, and a buyer or seller voids a contract.
Thankfully, you can schedule text messages to go out at specific days and times, removing the manual effort of sending individual texts each time your client has a viewing or essential date.
How real estate agents can use text message marketing:
Send new leads to prospects.

Schedule and confirm showings with buyers and sellers.

Setup an AutoReply for people who want information on a listing.

Text promotions such as free consultations or valuations.

Organize a safe open house and mass message those interested in attending with any rules and regulations.
Our real estate text message marketing templates can help you get started.
Non-profits
A significant pain point for non-profit organizations is keeping the team organized, donors updated, and fundings coming in -- all on a budget. Text messaging can help with all of the above.
If you want an easier way to coordinate volunteers for a charity event, text messaging is the answer. Simply create a list of volunteers and send out event details. This is especially helpful for unplanned changes.
If you have an outdoor event and it suddenly starts raining, you probably want to get in touch with your team quickly to begin moving the event indoors.
Text messages are the fastest way to get in touch with such a large group who is probably already on the go, so they might not check email. Even if you are coordinating hundreds of volunteers, you can reach them in seconds.
Donors also like to be kept up-to-date on where their contributions are going and how your non-profit is doing. You can create a segmented donor list and text them updates and any key accomplishments.
You probably also want to make it incredibly easy to donate, which is why text-to-donate campaigns are so popular. Send messages with updates and a CTA that asks people to text a specific number to contribute to the cause -- and watch the donations pour in!
How non-profits can use text message marketing:
Promote text-to-donate campaigns.

Mass message volunteers to organize events.

Keep donor lists up-to-date on accomplishments and successes.

Send text message signups where people can opt-in to updates on the campaign.

Collect RSVPs for in-person or online events.

Recruit new volunteers by asking those who are interested to opt-in.
Medical practices
Missed appointments are a massive problem for medical practices as well. Whether you're a dentist, doctor's office, or hospital staff, you know patients that don't show up for appointments can be frustrating and costly.
Thankfully, reminder texts can help with this.
Text messages can easily integrate with email systems, CRMs, and marketing software, making it a seamless process to remind patients of visits.
Plus, you can use text messages to offer patients special promotions or services. If you want to provide customers with 20% teeth bleaching or a referral program, you can do it all through SMS marketing.
How medical practices can use text message marketing:
Schedule appointments, send reminders and cancellation information.

Text promotions and discounts to loyal customers.

Manage the office staff schedule and send team updates.

Send visit reminders (flu shots, annual visits, etc.)

Message useful health tips, especially as they relate to the season.
Insurance companies
No matter what type of insurance you work in, text messages can help connect with customers.
Auto, health, home, and more all want to make sure to communicate effectively with clients.
Insurance agents can text special rates or discount opportunities and essential reminders, such as when a client needs to submit a claim.
SMS marketing is also great because you can use two-way text. If your client has a question, they can simply text you to get the answer, instead of waiting on hold or figuring out how to get in touch.
How insurance companies can use text message marketing:
Cross-sell policies to existing customers.

Confirm appointments and upcoming calls.

Manage claim notifications.

Send information on expiring contracts to explain how to extend coverage.
Beauty Salons
If you work at a hair or nail salon, you probably have many updates to send your customers.
From product discounts to new offerings, beauty salons almost always have a new, unique opportunity for clients.
While you may have a personal connection with your customers, a business phone helps keep your work and personal life separate. You can keep your own phone but use a different number for work so you can keep working (or not) wherever you are.
Update customers on new salon hours and any quick changes, such as if a hairstylist is sick and needs to reschedule or have someone else take the appointment.
Customers can be in-the-know quickly with text message marketing.
Plus, some customers may want constant updates when new products arrive at the salon. These clients can text "Join" to a specified number so they receive more messages, while other clients can only receive appointment messaging.
How beauty salons can use text message marketing:
Text appointment reminders and cancellation policies.

Message loyal customers with product discounts and salon promotions.

Send a message on updated inventory for clients that opted-in.

Manage staff scheduling with mass messages to the team.
Automotive
You may be surprised to read that the automotive industry can take advantage of this unique marketing tactic.
Car dealerships, however, have a multitude of updates to send clients. Starting with reminders, drivers need to know when to service their car to avoid forgetting oil changes and tire rotations.
Dealerships can segment lists so drivers with one type of car can learn about inventory liquidation specials or updated parts inventory. Not everyone needs the same message, which makes segmentation a must-use SMS marketing tool.
How automotive businesses can use text message marketing:
Send appointment confirmations, as well as directions to the dealership.

Remind drivers about maintenance needs coming up.

Send opt-in customer inventory updates and liquidation specials.

Message safe driving tips.
Retail
Both eCommerce companies and brick-and-mortar retail stores can use text message marketing. This tactic works well in combination with other marketing efforts, especially social media.
You can tell followers to text a specific keyword to a number for on-demand information and promotions. This will help grow your list and make for loyal, returning customers.
Brick-and-mortar stores will want to be sure to update customers on any new store hours, inventory, and new regulations for in-person shopping.
Online retailers can send discounts, buy-one-get-one offers, and more to segmented lists to increase sales.
How retailers can use text message marketing:
Text promotions and discounts, as well as upcoming sales.

Message shoppers on in-person regulations due to COVID-19.

Send BOGO offers to segmented lists.

Message offers on free delivery or new seasonal items.
Find out which retail text message marketing templates worked well for our clients.
Employees and Teams
Now that we're all mostly working at home, communication has become a bit strained. While there are many great project management tools out there, you may still struggle to get a large group on the same page.
Text messages are an excellent way to send out meetings and training reminders -- with the Zoom link -- so no one forgets.
You can also use a text to send project updates, special events, and announcements such as a sales contest. Since many of us skip emails, texts make it more likely that the team reads the message.
Plus, you can segment your list, so if the sales team needs an update, the legal team doesn't also get the same message.
How employees and teams can use text message marketing:
Text meeting confirmations and links to video conferencing.

Segment teams and send updates on upcoming work.

Mass message the team on company news.
Bottom Line
Text message marketing offers small businesses a competitive edge -- because this marketing tactic is not just for large companies anymore. SMS marketing has become affordable to companies of all sizes and provides a simple, non-intrusive way to reach customers.
VoxDirect helps you reach your customers quickly and prompts them to take action. Don't miss out on our unlimited texting capabilities that can help your small business grow.
DON'T MISS THE LATEST
Get updates in your inbox