What's the one thing you spend the most time with every day? If you answered your smartphone, then you're in the majority. In fact, a recent IDC study shows 79% of people have their smartphones with them 22 hours a day!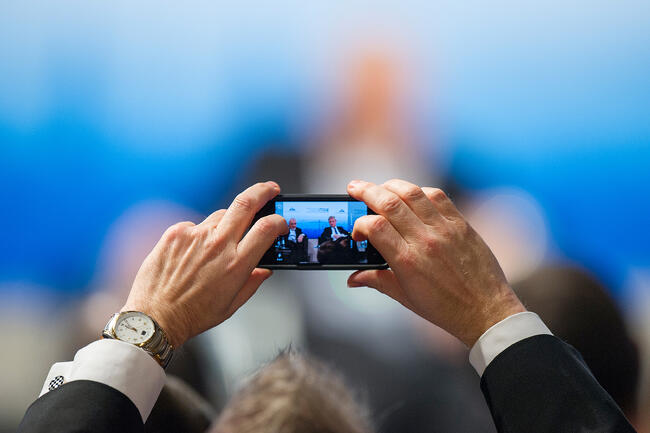 Mueller / MSC

Now that nowhere seems to be off limits for mobile usage, it's interesting to know just where exactly these 22 hours are spent. To solve the mystery, Jumio did the dirty work of getting people to admit just where they used their phones. Here's what they found…
33% of adults use mobiles while on dinner dates
55% of adults use them while at the movies
9% use mobiles during sex
19% reported using them at church
If those stats didn't shock you, keep reading. To get an idea of just how much we rely on mobile devices to keep us in touch, here are some numbers on mobile usage and OTT communications apps that will blow your mind…
In a world where we're constantly connected and instant communication is the norm, mobile ownership and the use of OTT communications apps have skyrocketed. As consumers continue to be attached to their mobiles, it's obvious the use of OTT communications will grow exponentially -- especially as users recognize not only the cost value, but also the advanced technologies associated with them.
If you're looking for more stats on OTT communications and the mobile world, check out these 10 OTT Services Stats that will Blow Your Mind. Plus, be sure to share why you love OTT apps by commenting below or connecting with us on social media -- Facebook, Twitter.