With the use of OTT communications on the rise, operators have been warming up to the fact that strategic partnerships with OTT services are necessary if they want to attract new subscribers and recoup lost revenues. Although many operators have already made the move, there's still a lot of opportunity for mobile providers to get involved.
Here are a few key stats (and a bonus infographic!) that explain just why partnering with OTT services is the right move to monitize network traffic...
Mobile network operators will generate revenues of close to $20 billion by 2018 through strategies involving Internet-based voice or carrier OTT.

These Internet voice revenues will be derived from new service propositions and bundles delivered through partnerships with stand-alone OTT service providers.

(Juniper Research)
More mobile operators are choosing to collaborate with OTT app and content providers. Last year, 37% of operators had at least one OTT partnership; up from 26% in 2012. (Allot Mobile Trends Charging Report)
On average, operators that offer application-centric plans show higher ARPU and lower churn. In developing countries this is

especially prevalent

. (Allot Mobile Trends Charging Report)
Unlimited data plans are in decline. Shared data plans are on the rise. From 2012 to 2014, operators offering unlimited data plans have diminished from 35% to 15% while operators offering shared data plans with shared data caps increased from 29% to 42%. (Allot Mobile Trends Charging Report)

Standard Circuit switched revenues will decline overall though this will be partially offset by new OTT revenues.

(Juniper Research)
If those stats didn't seal the deal on why mobile providers should partner with OTT services, then check out this this infographic from Allot MobileTrends...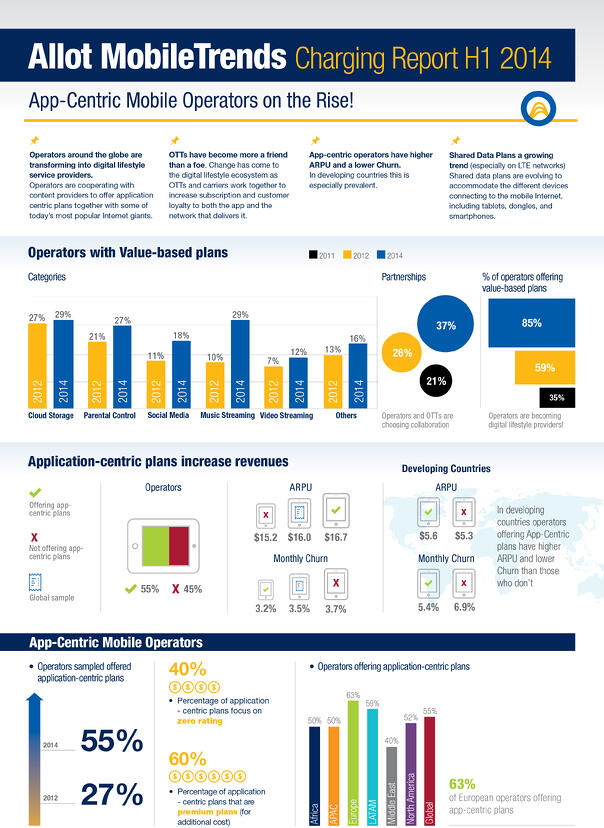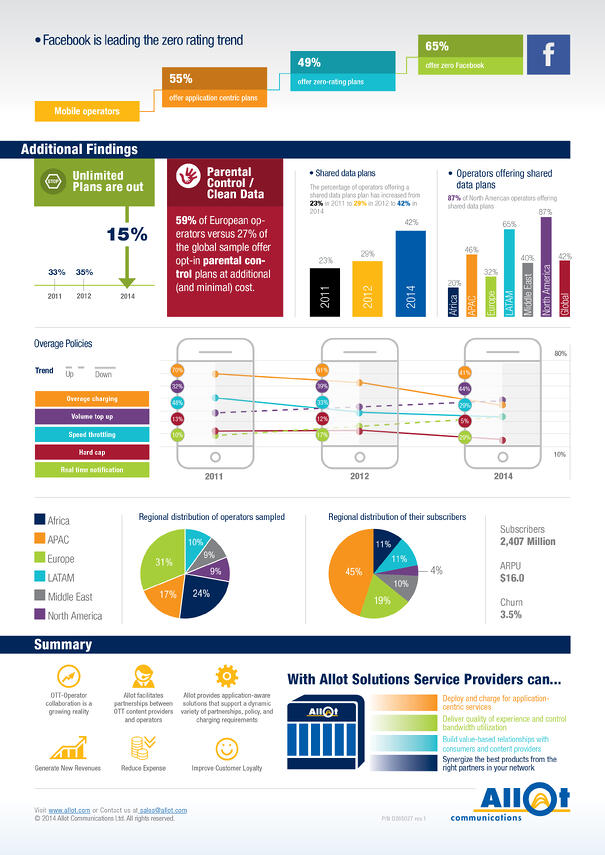 In the evolving world of mobile communications, an OTT services partnership can be an asset to operators looking to increase their bottom line and stay relevant with consumers. For these reasons alone, partnering with an OTT services provider can be a key strategic initiative, and potentially a necessity, for mobile operators looking to monitize OTT communications.

What do you think about this trend? Should more operators partner with OTTs? Share your insights in the comments below or connect with us on social media --Facebook and Twitter.